Dual-Edge LG Active Bending Display spotted at CES 2015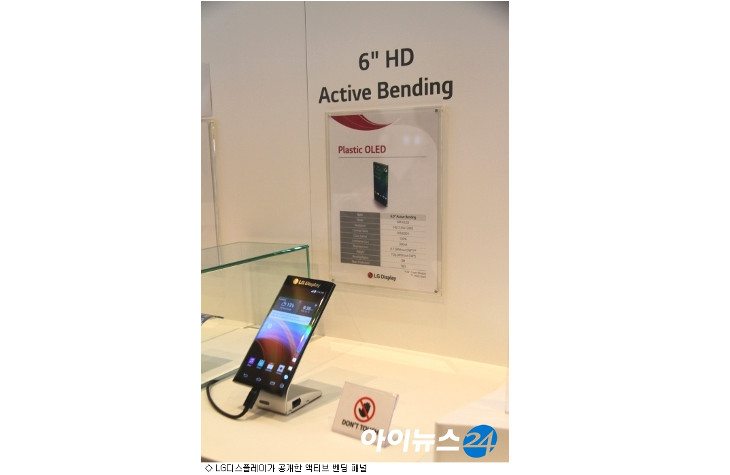 Last year QHD was the big thing you wanted to get on your flagship if you wanted folks attention, but this year it is going to be all about curved screens. We've seen a number of reports stating that Samsung is set to debut a dual-edge version of the Galaxy S6, and it appears that LG has one in the works as well with their LG Active Bending display.
CES 2015 is a wonderful place if you love tech, but as you'd expect, the big wigs get to see a bit  more than the general public. Several secretive devices were believed to be shown off at the event behind closed doors, and we've just gotten a look at one of them that uses LG's Active Bending display.
LG's new prototype features a display the folds over the edges of the device like the Galaxy Note Edge. The display shown is said to carry a resolution of 1,280 x 720p so it's a far cry from the QHD resolution on the Note Edge, but it is also something that's in its early stages. The tipster that provided the photo believes LG could be shopping the display around to companies like Xiaomi as well. That would make perfect sense considering that the Chinese company is rumored to be working on a dual-edged display of their own.
We said it last year, and we'll say it again… flexible or curved displays are going to be the "in" thing of 2015. We still feel like the tech is a few years off from being useful in its current form, but the cool factor is definitely there already. It also wouldn't surprise us to see a limited edition curved LG G4 at some point this year.
What do you think about the whole curved screen trend?
source: GforGames