Zenfone 5 and 4 India price drops on Flipkart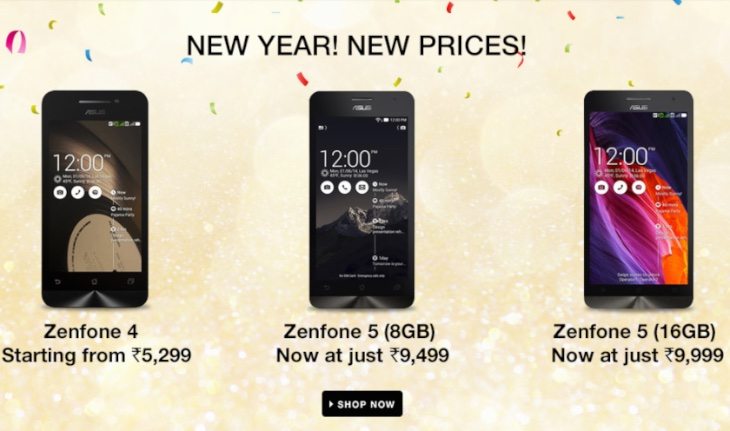 The Asus Zenfone 5 and Zenfone 4 have been really popular in India since they released last year, and still have plenty to offer to potential buyers. There's good news today if you were still thinking of purchasing one of these phones, as there are now Zenfone 5 and 4 India price drops on Flipkart.
These are New Year price deals that are available right now, but as the phones are so well-liked if might be worth ordering quickly if you want to get your hands on one. We'll start with the Asus Zenfone 5 A501CG 8GB model, which launched for Rs. 9,999 and is now down to Rs. 9,499. There's a bigger saving on the Zenfone 5 A501CG 16GB model, as this launched at Rs. 12,999 and is now priced at just a bit more than the lower storage model, at Rs. 9,999.
Meanwhile the Zenfone 4 A400CG was launched at Rs. 5,999 and is now Rs. 5,399. The Zenfone 4 A400CXG phone is on sale for Rs. 5,299. The Zenfone 4 A450CG has not been reduced in price at this point and it's still Rs. 6,999. All are offered exclusively online at Flipkart, and you can head to this product page for more info.
As we mentioned before, these phones are likely to be in even bigger demand considering the reduced prices, and it wouldn't surprise us if at least some of these models go out of stock very soon. All received the Android 4.4.2 KitKat update last year. It would be good to hear your thoughts on the new lower pricing for these Asus Zenfone handsets.
Are you heading to Flipkart to order the Zenfone 4 or Zenfone 5 right now? Fingers crossed the phone you want will still be available if you order, but why not let us know by sending your comments to us.
Via: Fone Arena