iPhone 6 Plus soundly beaten by Nexus 6 in blind camera test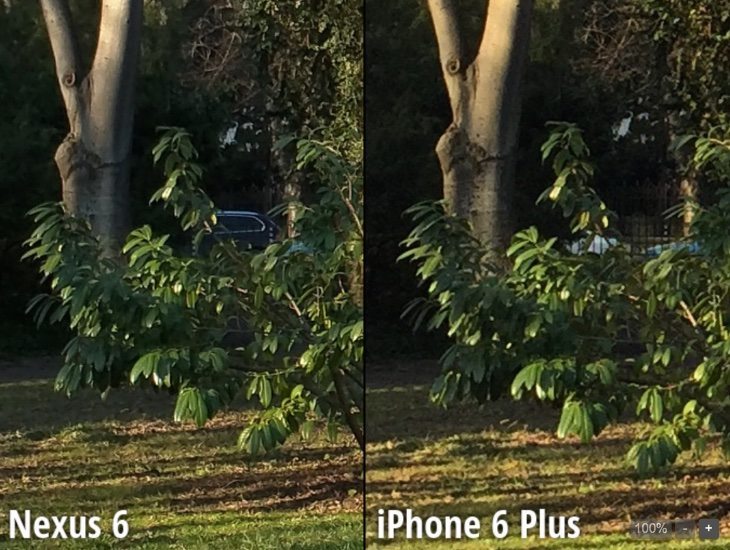 It's always interesting when different aspects of top devices are compared, and smartphone camera performance is now an important factor for many people when choosing a new handset. Apple's new larger iPhone and the latest Google Nexus phablet have been the subject of a blind camera test, and the iPhone 6 Plus has been soundly beaten by the Nexus 6.
You can check out more on the specs of each of these phones, including the cameras, in our specs breakdown of the iPhone 6 Plus vs. Nexus 6 and Samsung Galaxy Note 4. Both of these devices have impressive camera set-ups featuring dual LED flash and optical image stabilization. Apple iPhone's have long had a reputation for offering one of the best smartphone camera experiences, so some may be surprised to hear that the Nexus 6 has outshone the iPhone 6 Plus in this latest testing.
The blind camera comparison was conducted by Phone Arena, and readers were shown side by side images taken with both phones, with no indication of which was taken by which device. People were then asked to vote for which were the better photos, and overwhelmingly the response favored the Nexus 6 made by Motorola.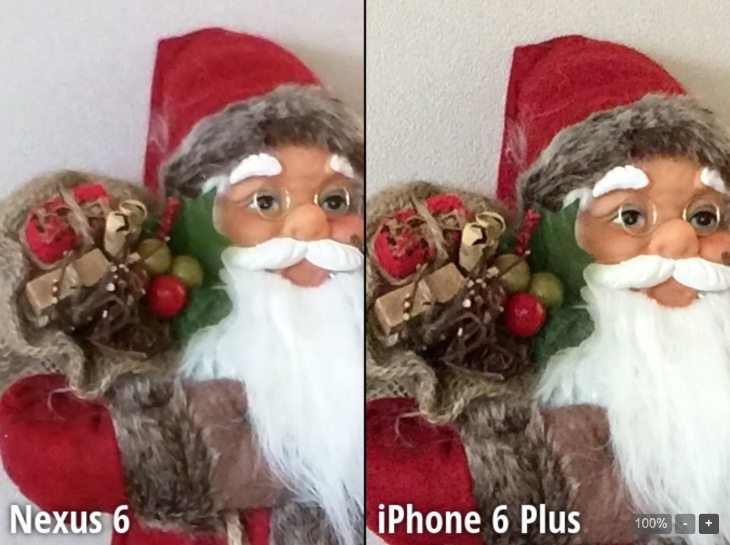 The total amount of participants in the test was 3662, and a massive 77.14% voted for the Nexus 6 as giving the best images. By comparison, just 22.86% chose the photos taken with the iPhone 6 Plus as the best. That's a success story for the Nexus 6 by anyone's standards, and the site points to the sharp detail in the images taken with this phone as one of the reasons for its victory. However, it was also felt that in some of the scenes the iPhone 6 Plus offered better color reproduction.
We've shown just a couple of the sample images that were shown in the testing (now labelled), so that you can compare them for yourselves. You can also see more at the source link below. What do you think about the resounding win for the Nexus 6 camera performance against the iPhone 6 Plus? From the images shown here, do you agree with the result? Do let us know with your comments.
Source: Phone Arena