Xiaomi Mi5 release date confirmed through Teasers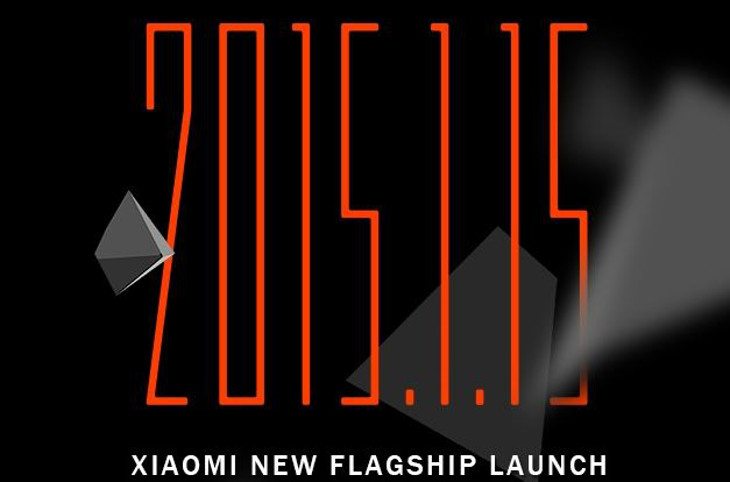 We've known Xiaomi has had a few new handsets in the works for quite some time, and one of them is their new flagship, the Xiaomi Mi5. A huge leak last week listed the device a bit prematurely, but today we've gotten confirmation of the Xiaomi Mi5 release date.
The Xiaomi Mi5 release date was believed to fall on January 15th, and a couple of new teasers back that up. The first is simple and reads, "Xiaomi New Flagship Launch" with a date of January 15, 2015 — it's pretty clear cut. The second image is vague, and asks consumers if it will be as "thin as a cicada's wings" while teasing the 15th again. Nothing was mentioned about the Xiaomi Mi5 release, but it's safe to say that's the flagship they're talking about.
Oppomart listed the upcoming smartphone last week, and put the Xiaomi Mi5 release date as January 15th as well. The Xiaomi Mi5 specs show it's going to be beastly with a Snapdragon 805, QHD display and 3GB of RAM. At 5.7-inches, it's definitely in phablet territory and the specs put it in line with the top devices out at the moment.
We'll have to wait a bit longer to see if the Xiaomi Mi5 release date pans out, or if that's even the gadget the company plans on showing off. There is said to be a MiPad 2 in the works, as well, so it is possible (though unlikely) that the company could show off multiple devices next week. Either way, it shouldn't be long before we hear about the Xiaomi Mi5 release in India, China and other regions around the globe.
Are you excited for the Xiaomi Mi5 release?
via – Gadgets NDTV