New Xiaomi Mi5 leak coughs up specs and price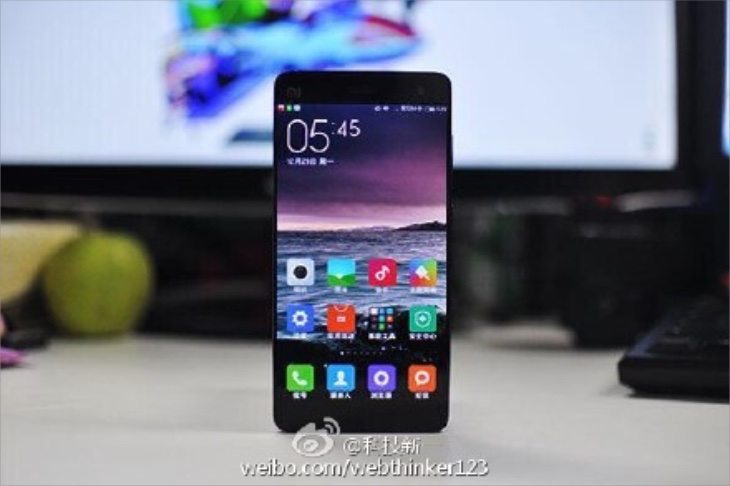 There's plenty of hype building for the Xiaomi Mi5, the company's next flagship smartphone that's expected to be officially revealed soon. We've already seen leaks for this device, although most of these concerned images purported to be of the Mi5. Now a new Xiaomi Mi5 leak has coughed up some specs and also a price.
The phone is tipped for an unveiling later this month, and ahead of this Oppomart (an eCommerce site) has put up a product page for the Xiaomi Mi5. The price is listed at $599 and under the device description it says the phone will be made official on January 15.
Specs shown are a 2.7GHz Qualcomm Snapdragon 805 quad-core processor, Adreno 420 graphics, and a 5.7-inch display with Quad HD resolution of 2560 x 1440 resulting in 515 ppi. It's said to have 3GB of RAM, and 16 or 64GB models of internal storage. A 16-megapixel rear camera with f/1.8 lens, 8-megapixel front-facing, and 3600 mAh battery make up more of the specs. The phablet's dimensions are shown as 155mm x 79mm x 8.8mm.
We cannot verify at this stage whether these leaked details are accurate so we most point out that these specs are unconfirmed, but if they are the real deal there could be one drawback for some. The Mi5 lacks the necessary LTE-FDD bands for US use, although that won't be a problem for other regions. Other than that there appears to be plenty about the Xiaomi Mi5 to satisfy those who've been waiting for it. The picture below is one of those leaked for the Xiaomi Mi5, but bear in mind that this is an unofficial image. You might also like to check out some other previous leaked images of it here.
Once the phone is made official we'll bring confirmed specs and hopefully news on a release date for the Xiaomi Mi5. Do you like what you've seen and heard so far about this upcoming flagship?
Source: Oppomart
Via: GSMArena