Xiaomi Redmi Note 4G LTE speed test for India impresses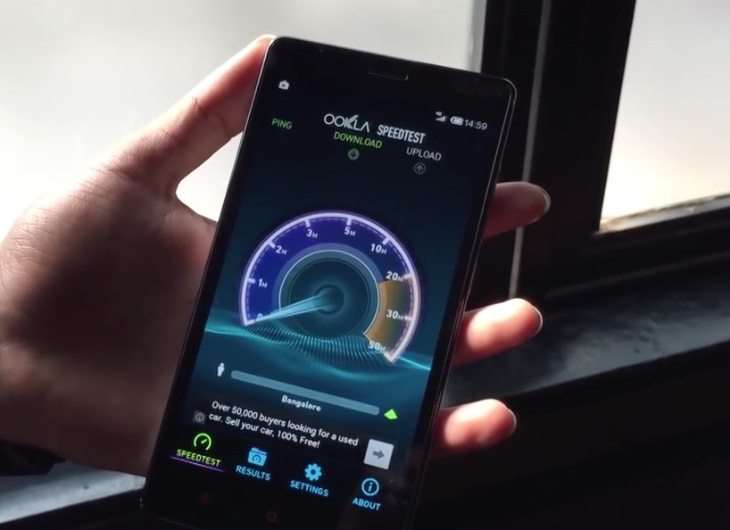 Xiaomi is grabbing an increasing share of the Indian smartphone market, thanks to the success of recent devices. The Xiaomi Redmi Note has been extremely popular and the 4G LTE version also recently became available in the country. Today we have news of the Xiaomi Redmi Note 4G in LTE speed testing for India, with a result that impresses.
The Redmi Note has notable specs for its competitive price tag and the 4G LTE model is one of the most affordable LTE handsets available. Bangalore is one of the areas of India where 4G is most widely available and provided by Airtel. Fone Arena has tested the LTE speed of the Redmi Note in different locations around the city, and the brief YouTube video that you can view below this article shows one of these tests.
The Redmi Note 4G is seen running the Ookla Speedtest and Fone Arena reports on the overall testing. While the upload speeds weren't that good, with the fastest being 5Mbps, the download performance was far better. The Redmi Note 4G managed speeds of up to 40Mbps down, similar to Apple's iPhone 6. The average speed on Airtel was more than 20Mbps, a notable result when taking into account general Internet speeds in India.
The Redmi Note 4G packs a 1.6GHz Snapdragon 400 quad-core processor, a 5.5-inch IPS display with resolution of 1280 x 720, 2GB of RAM, and 8GB of internal storage (expandable). It has a 13-megapixel rear camera, 5-megapixel front-facing unit, and 3100 mAh battery, and the 4G version is a single SIM device. The phone is priced at Rs. 9,999 and the next flash sale at Flipkart takes place on January 13.
Are you impressed by the LTE speed of the Xiaomi Redmi Note 4G in this India testing on Airtel, especially given that it's on a par with the iPhone 6? We always appreciate feedback from readers so why not send us your comments.
Source: Fone Arena