Microsoft Lumia 435 moves closer to launch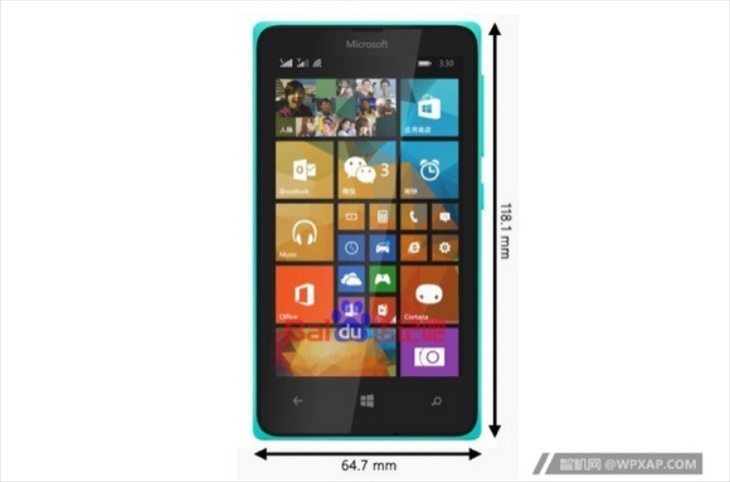 The Microsoft Lumia 435 is moving closer to a launch today, following news from a certification spot. We had already seen the phone appear at the FCC, and now it has also received certification from Anatel, the equivalent for Brazil. Usually once we see further sightings of a device they're not too far away from being officially announced.
Previously we heard that the low-end Lumia 435 would be coming in both single SIM and dual SIM models, and its measurements were shown as 118.1mm x 64.7mm. The latest certification spot confirms it as having model number RM-1068 and the filing is for a dual SIM variant with 3G connectivity.
Lumia 435 specs that have been rumored so far include a Qualcomm Snapdragon 200 processor, a 4-inch display with 235 ppi, and a 5-megapixel rear camera. Little else has been heard in the way of specs, but we should hear much more on this before too much longer.
One thing we can be sure of is that the phone will be priced for the affordable end of the market. The latest filing also reveals that the confidentiality request covering device images is due to expire by the end of January. That's also another indicator that the phone is set to be made official soon.
We've already seen the first Microsoft-branded Lumia phone in the shape of the Lumia 535, and now the Lumia 435 isn't too far away. However, what many are now waiting for is a flagship Microsoft Lumia handset, so hopefully it won't be too much longer until we hear more news on this.
What are your thoughts on the Microsoft Lumia 435? Does this sound like a budget smartphone that you would be interested in, or are you waiting for a new high-end Lumia handset? Do let us know by dropping us a comment in the box below.
Source: GSMArena