Microsoft Lumia 532 official, bumps up specs of Lumia 530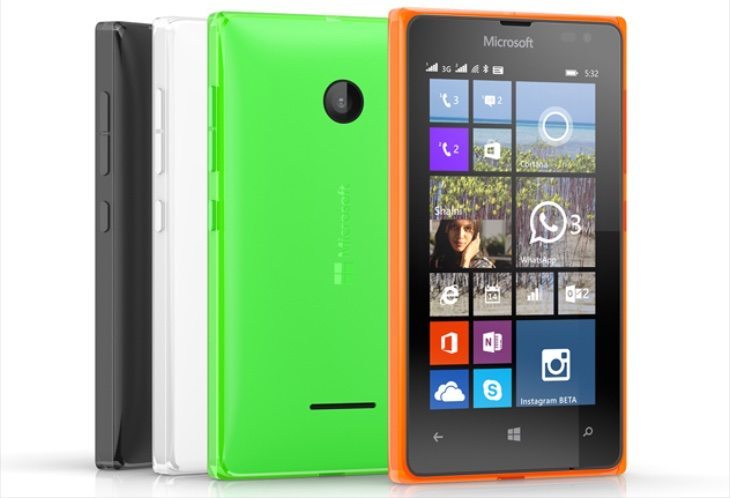 The Nokia Lumia 530 released last summer and has been an immensely popular budget smartphone. Now the Microsoft Lumia 532 has just been made official, and although it's still a low-end handset with a very affordable price tag, it slightly bumps up the specs of the Lumia 530.
The Lumia 532 hash specs that include a 1.2GHz Snapdragon 200 quad-core processor, a 4-inch display with resolution of 800 x 480, 1GB of RAM, and 8GB of internal storage that's expandable via microSD to 128GB. The phone also comes with 30GB of OneDrive Cloud Storage as a bonus.
There's a 5-megapixel rear camera, a VGA front-facing camera, and a 1560 mAh battery, and it runs Windows Phone 8.1 with the Lumia Denim update. Features include Action Center, Live Folders, Word Flow, and Cortana (in certain markets). The phone has a plastic build and weighs 131.8g. It will be available in colors such as black, bright green, bright orange, and white.
The Lumia 532 will come in single SIM and dual SIM versions from February in regions including Europe, India, Asia Pacific, Africa, and the Middle East. The price tag before taxes and subsidies is around €79, which is equivalent to approximately £61, $92 or Rs. 5,769. Pricing will vary by region and operator though. To see more you can check out the official YouTube video promo for the Lumia 532 below this article.
We'd like to hear your thoughts on the Microsoft Lumia 532. Are you pleased to hear of another budget Lumia smartphone about to hit the market? Send your comments to let us know.
Source: Lumia Conversations