Samsung Galaxy Note 5 design choice for preference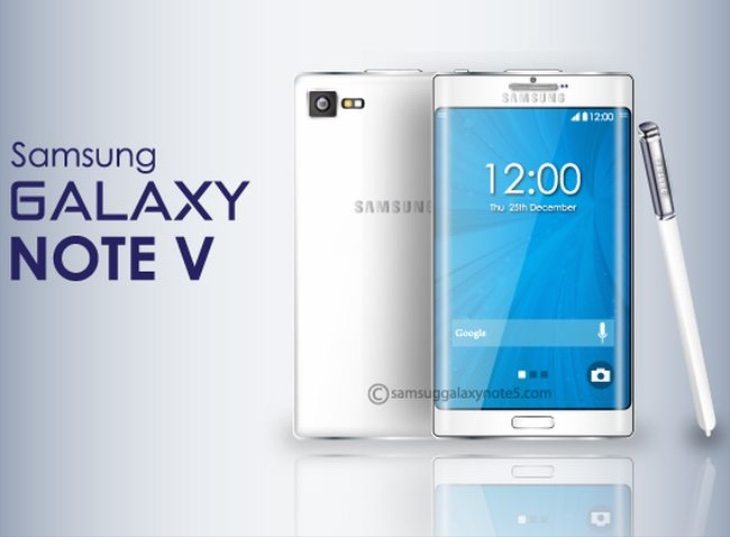 The Galaxy Note 5 may be some distance away yet but we've already seen many different renders of the fabled from concept designers. Today we have two new ones to share with readers offering a Samsung Galaxy Note 5 design choice, and it would be interesting to hear which you prefer.
It's likely that Samsung will choose IFA 2015 to officially reveal the Note 5, but in the meantime we like to see these tantalizers of future prospects. The two we have today are very different ideas for the next in the Galaxy Note line, and serve to remind us that just about anything is possible.
The first design (immediately below) comes from Sunny Gandhi and it features a rotating camera, an idea seen on a concept from the same designer for the Samsung Galaxy S7. There's also a dual tone flash and a sensor that's likely to be around the 20-megapixel mark. This is a very sleek and extremely slim handset with narrow bezels and a metallic build. There's a new-look stylus, and the usual Home button is apparent, while a possible feature would be an iris scanner.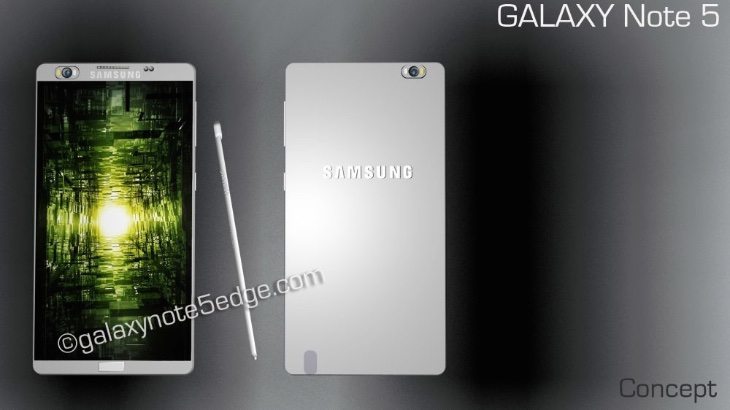 The second Note 5 creation (image below story) comes from designer Maryum Ayub. This one also has a metal build but has a curved body. It's a wide-looking bezel-free handset with a sturdy looking S Pen stylus featuring Hover Over technology. The designer of this idea has also come up with imagined specs and even a price.
Specs include a 3.2GHz Samsung Exynos octa-core processor, a 5.9-inch 4K Super AMOLED display featuring Gorilla Glass 5, 4GB of RAM, and 32 or 64GB of internal storage. It has a 19-megapixel rear camera with OIS, a 4.7-megapixel front-facing snapper, and 3700 mAh battery, and it would be running Android 6.0. The price tag of this smartphone is high at $941 and we wonder if readers would consider paying this much for the real Galaxy Note 5 when it arrives?
We'd be really interested to hear your views on these new Samsung Galaxy Note 5 designs. Which of the two do you prefer? Maybe you have your own ideas of how the next in the Galaxy Note lineup should look? Let us know with your comments.
Sources: galaxynote5edge.com AND samsunggalaxynote5.com
Via: Concept Phones (1)(2)