Nexus 10, Nexus 7 2013 Lollipop update live with Android 5.0.2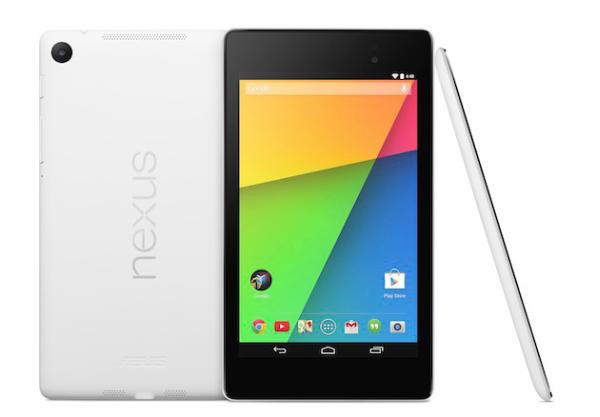 Android 5.0 Lollipop is major update to Google's mobile operating system, bringing a lot of goodies, like Material Design — a new concept which changes the appearance of the entire user interface — lockscreen notifications, and more. However, the initial release has been subsequently improved by other "point-updates", and the latest version is Android Lollipop 5.0.2. This particular version of the platform further improves the OS, bringing bugfixes and performance improvements to the table. A couple of things worth mentioning in the "fixes" department concern the way Android handles alarms, and the TRIM options for its flash storage, which is now done at boot, instead of overnight while charging in previous iterations.
This very Android 5.0.2 update, which contains the main platform, 5.0, plus the fixes from 5.0.1 and 5.0.2, has become available to the Nexus 10, and 2013 (as well as 2012) Nexus 7 tablets. There was some controversy regarding the update of certain Nexus tablets, as Google was a tad late to deliver the refresh to these "pure Android" devices, but the good folks in Mountain View had to take their time to optimise the bits; however, some were anxious to receive the latest and greatest Google has to offer, and were questioning the entire "Nexus" concept — which is supposed to bring the purest Google experience, which also includes getting updates before other non-Nexus users.
If you haven't already received the update on your Nexus tablet just yet (and manually checking for its existence doesn't help, the system tells you you're up to date), then, if you're among the techy users, you can go ahead and download the Android 5.0.2 factory image straight from Google's servers, and manually apply the refresh (which also means that you'll probably have to restore all of your data, unlike in the over-the-air update's case). You will only find these images in Google's repository for the WiFi-only versions of the Nexus 10 and Nexus 7, so if you have a 3G-enabled slate, you might have to wait a little longer.
Other manufacturers like LG, Motorola, HTC, and Samsung, have, this time around, done a better job in delivering the Lollipop update to devices than Google has, but, then again, it is in everybody's best interest that the bits your gadget received are bug free and optimised.