Add wireless charging to your iPhone with the Ampere Charging Sleeve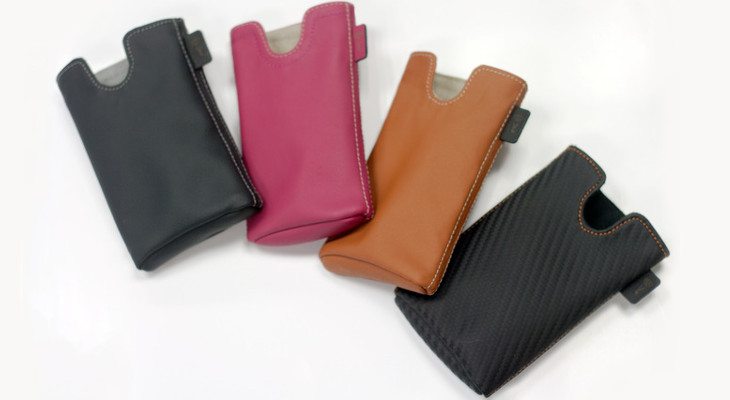 Wireless charging is still in its infancy, but we've already seen a number of ways to wirelessly charge your favorite gadgets. The tech is limited depending on your handset, but one company is opening things up a bit by giving you the ability to add wireless charging to the iPhone or a number of Samsung devices. It's called the Ampere Charging Sleeve, and it has just begun its Kickstarter campaign.
Before you get too excited, you should know that the Ampere Charging Sleeve will only work with around 9 devices. That said, those devices are some of the most popular phones on the planet with the iPhone 5C, 5S, iPhone 6 and iPhone 6 Plus. On the Android side of things, Ampere is compatible with the Galaxy S4, Galaxy S5, Note 3 and the recently released Galaxy Note 4.
With the iPhone's, a slim lightning receiver sits on the back while the Android receiver goes under the back cover on the Samsung smartphones. The Nexus 5 was mentioned as being compatible as well, and one would assume you could "adopt" the charging setup to other devices with built-in wireless charging capabilities.
As for the actual charging sleeve itself, it consists of a premium leather sleeve with electromagnetic induction coils built-in and a 2,700mAh battery. It's not the largest juice box around, but it's more than enough to get you through the day and it even comes with dual-charging capabilities. Due to the nature of wireless charging, you can also use your phone while charging outside the sleeve as long as your handset and the Ampere Charging Sleeve are in contact.
The  Ampere Charging Sleeve is already fully funded on Kickstarter, and we're into the "Stretch Goals" stage with 26 days still left on the clock. A lot of folks are interesting in the gadget for obvious reasons, and sets are currently going for around $79 bucks… and they're going rather quickly. If you're interesting in learning more about the Ampere Charging Sleeve or want to pledge some cash to pick one up, just hit up the link below to check out their Kickstarter campaign.