Sony SmartBand Talk & SmartWatch price for India announced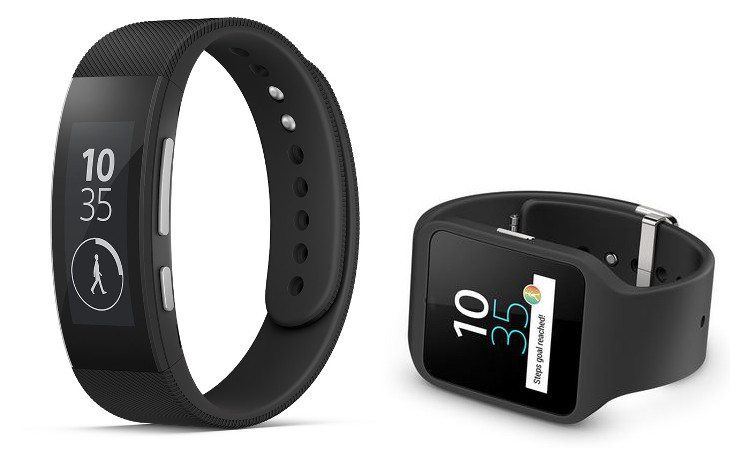 We cover a lot of smartphones headed to India, and now we're going to take a look at a couple of wearables that have getting ready to arrive in the region. The Sony TalkBand and Sony SmartWatch 3 are have just been officially announced for the region and they both offer something a little different if you're looking to pick up a wearable.
First up is the Sony SmartWatch 3, which runs Android Wear. The wearable has a 1.6-inch 320 x 320 touchscreen display to go along with a 1.2GHz chip and 512MB of RAM. The internal storage is listed at 4GB and a 420mAh battery is said to keep things humming along for a few days. As with a lot of Sony's gadgets, the SmartWatch 3 is IP68 certified against water and dust — never a bad thing for a watch. Throw in WiFi, Bluetooth 4.0, GPS and NFC and you've just met the Sony SmartWatch 3.
On the other end of the spectrum is the Sony SmartBand Talk with its "always-on" 1.4-inch display. It's an e-ink display so it won't consume much juice from the 65mAh battery which also powers the 32-bit ARM Cortex-M4 chip under the hood. Like the SmartWatch 3, the SmartBand Talk carries the IP68 tag and has Bluetooth 4.0 and NFC. It also has an accelerometer, an altimeter and a built-in speaker and mic setup for use when you're synced up to your smartphone.
Sony still hasn't told us a released date for its new wearables in India, but we do know the Sony SmartWatch 3 and Sony SmartBand price in the region. The Sony SmartWatch 3 India price is expected to be Rs. 19,990 while the SmartBand Talk price is Rs. 12,990. Those prices are from Sony's official India website, so there's a chance you can pick them up cheaper when they trickle out to third-party re-sellers.
via – AndroidOs.in