The stylish Infobar A03 is set to hit Japan in February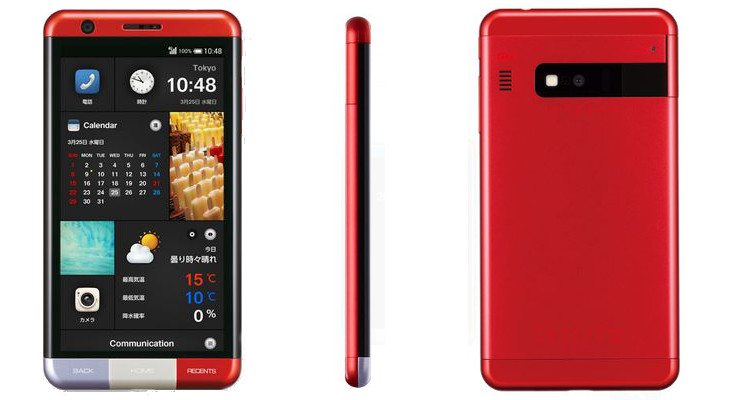 If you live in the West, chances are you haven't heard of Infobar smartphone. The devices are known to be stylish, and their latest creation may be their slickest yet. You'll have to live in Japan to get it, but the Infobar A03 is well worth a look if you dig stylish smartphones that are unique.
The Infobar A03 will sport an aluminum chassis in several different hues including Pool, Sakura Iro, Nishikigoi and Mocha Brown. As you can see from the photos, it's much more rounded than most of the handsets we cover and it has a "touch sensor" of sorts at the bottom as well. You can see the tabs/sensor reads Back, Home and Recent, and apparently you can set an unlock function by swiping the sensor. The UI is called iida, and it is a skinned version of Android 4.4, but very unique and unlike anything you'll see from a launcher.
As for the specs, the Infobar A03 has a smaller 4.5-inch display, but it has plenty of pixels as it's a 1080p panel. Under the glass, you'll find a Snapdragon 801, 2GB of RAM, and 16GB of storage. The rear camera is listed at 13MP and the front-facing snapper is there, but unknown at this time. The handset will have VoLTE support, carries an IPX water and dust-resistant rating, and packs a 2,020mAh battery.
In addition to the stylish device itself, the Infobar A03 will launch with some cool accessories. There will be a series of colorful and patterned cases from Akira Minagawa, creator of Minä Perhonen. If you're looking for a unique dock, Maruni has you covered with its stylish wooden dock. Both designers' accessories will be available through a package of sorts at Isetan, a Japanese department store.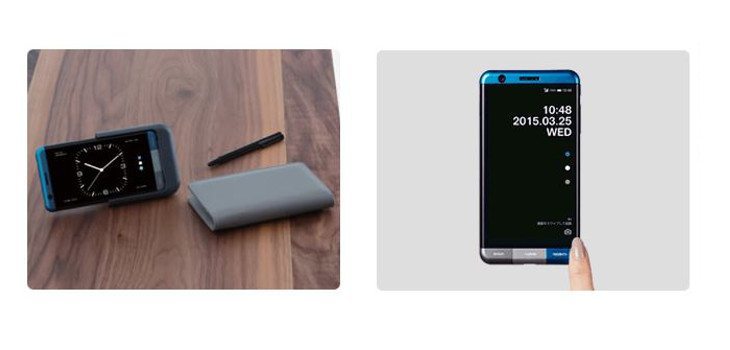 As you'd expect, you won't be able to purchase the Infobar A03 if you live in the states or anywhere else outside of Japan and KDDI's network. The handset is expect to launch next month in the region, and we'll let you know if we hear anything about international availability in the weeks ahead.
via — Engadget   source: KDDI