Intex Aqua Eco and Aqua Y3 price and specs announced for India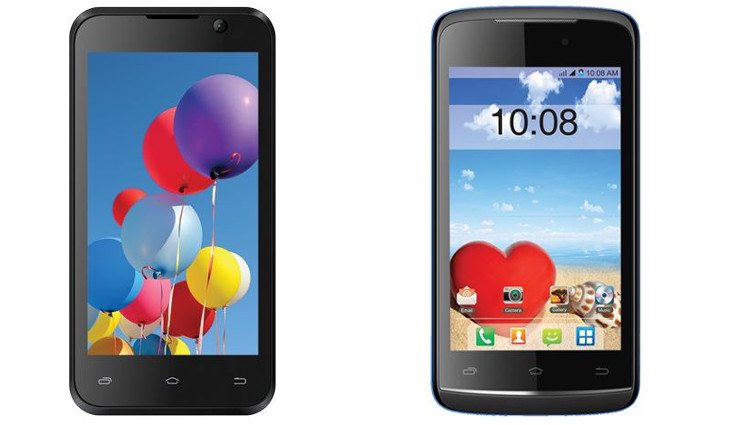 We've spend a lot of time going over incoming smartphone rumors lately, and most of them involve top-tier devices. Now we're going to take a look at two handsets on the other end of the spectrum with the Intex Aqua Eco and Intex Aqua Y3.
Intex isn't necessarily known for their speedy flagships, and the two new handsets aren't going to change your mind. The Intex Aqua Y3 has a 4.5-inch display with a resolution of 480 x 854. Under its tiny hood, you'll find a MediaTek MT6572 clocked at 1GHz and 512MB of RAM to go along with 4GB of expandable storage. The cameras are listed at 5MP and 0.3MP and connectivity options include the usual suspects like Bluetooth, WiFi GPS and 3G. The dual-SIM handset is powered by a 1,600mAh battery and runs Android 4.4.2.
If you want something a little smaller, the Intex Aqua Eco comes in at 4-inches with a resolution of 480 x 800. It's powered by a quad-core chip clocked at 1.2GHz, and has 512MB of RAM and 512MB of storage. Thankfully, you can kick it up to 32GB with a microSD card. The rest of the Intex Aqua Eco specs include a 3.2/1.3MP camera combo, Bluetooth, WiFi, and dual-SIM functionality. The Eco has a 1,500mAh battery, and runs Android 4.2.
Neither of Intex's new handsets are the type of smartphones that are going to make you "save the date" but they are an option if you want a cheap handset or need a backup phone. The Intex Aqua Y3 price in India is Rs. 4,490 and you'll be able to pick one up in Black or Blue. The Intex Aqua Eco price is a tad cheaper at Rs. 3,650 and it will be available in Black. Both smartphones are listed on the company's official site, but no release date has been set.
via – Gadgets NDTV