Xiaomi Mi Bluetooth Game Controller priced at launch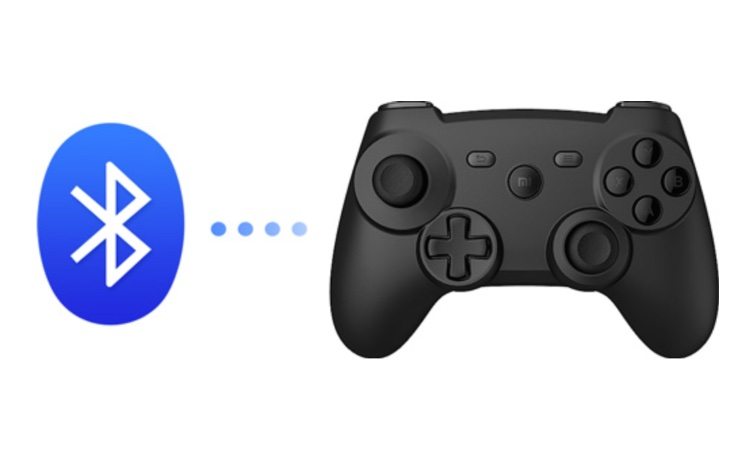 As well as news on smartphones and tablets we like to bring readers details of new accessories. The Xiaomi Mi Bluetooth Game controller has just been unveiled, and it's compatible with Xiaomi Mi smartphones and tablets, as well as Mi TV and Mi Box. Read on for more details of this new gaming accessory.
The Xiaomi Bluetooth Game Controller was introduced at a Chinese gaming event, although the company hasn't yet given details of international availability. It's shown online with a price of CNY 99, that's equivalent to around £11, $16 or Rs. 980. It had previously been reported that the Mi game controller was being tested and evaluated by Mi enthusiasts.
The controller is equipped with a D-pad, analogue sticks, two shoulder buttons on each side, and Y,X,A, and B buttons. The home button has Mi branding and it also has a back button and menu button. It supports 3.0 connectivity and has a 3-axis accelerometer, and power comes from 2 AA batteries, with Xiaomi claiming that it can last for up to 80 hours of gaming.
It has a 10-metre working radius and comes in a black colour. Dimensions of the Bluetooth-enabled controller are 156mm x 104mm x 65mm and it weighs 220g and comes in a black colour. Many Mi phone and tablet owners are likely to be pleased to hear about this new gaming accessory, and it makes the idea of a Xiaomi gaming console more likely.
When we hear more about further availability of this accessory you can be sure we'll pass on the news to readers. Are you interested in buying the Xiaomi Mi Bluetooth Game Controller ? Drop us your comments in the box below.
Via: NDTV Gadgets