Micromax Yu Yureka sell out complaints, next sale date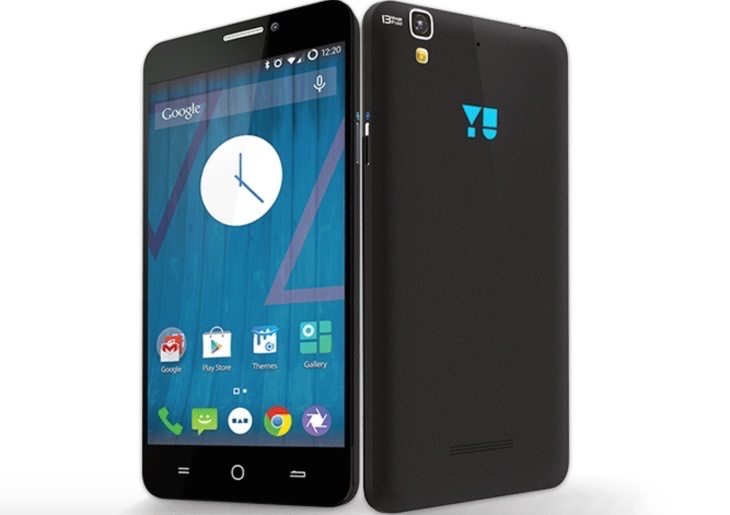 Make no mistake, the Micromax Yureka is in hot demand. However, as with many popular smartphones being sold in India right now, it's only available via flash sales and this is something that is causing plenty of frustration for potential buyers. The second flash sale on Amazon India took place today, but once again there are Micromax Yu Yureka sell out complaints. We're discussing this here and also have information on the next sale date.
We've written plenty about the Micromax Yureka so if you want to see more about the phone head to our previous articles here. These include comparisons with other popular handsets such as the Moto G, Lumia 535, and Zenfone 5, reviews and more. However, although it has a lot to offer for its price, that's not a lot of use if you can't actually get your hands on one.
In the first flash sale on January 13 Micromax claimed that 10,000 units of the phone had sold out within 3 seconds. Although some were lucky there were plenty of complaints from those who were unsuccessful, with reports of site problems and also incorrect price listings. Many were then waiting for today's flash sale for another chance, but Fone Arena reports that Micromax claims 15,000 units sold out in 4 seconds thus scuppering hope for legions of buyers again.
@YUplaygod i got a confirmation that i am registered and then website say you are not? I Need Ans! #Yureka #YuYureka RT If You Faced It!

— aatechnology (@aatechnology_in) January 22, 2015
Although it's claimed that there were no major problems with the site this time around, it's reported that most couldn't get the Yureka and were added to a waitlist that didn't open up. Looking at social networks and comments it's clear to see that there's a lot of dissatisfaction again following today's flash sale. For example on Twitter we've seen complaints about various issues, and you can see from just a few we've embedded within this article.
Some say that they had their registration confirmed but this wasn't recognized on the website, while we've seen several issues from people saying today that the price showing in their cart was Rs. 12,499 rather than Rs. 8,999. We've also seen many more complaints about the general shortage of enough units for sale, making for some very unhappy customers.
#yuyureka #yu #amazon #india I couldnt buy this phone for the second time in a row …gutted yu yureka pic.twitter.com/CHR8CezrIB

— Darshan Hegde (@hegdedarsh) January 22, 2015
Micromax hasn't given information about how many people registered for today's sale, but has announced that the next sale will occur on January 29th at 2pm. Amazon India is opening up registrations for this later today at 5pm. We'd like to hear from readers about this situation.
Are you one of those fortunate to purchase the Yureka today? Maybe you tried again without success? Did you encounter any difficulties with the flash sale process today? We'd appreciate your comments on this.