Samsung Galaxy S Edge rumored to become the official moniker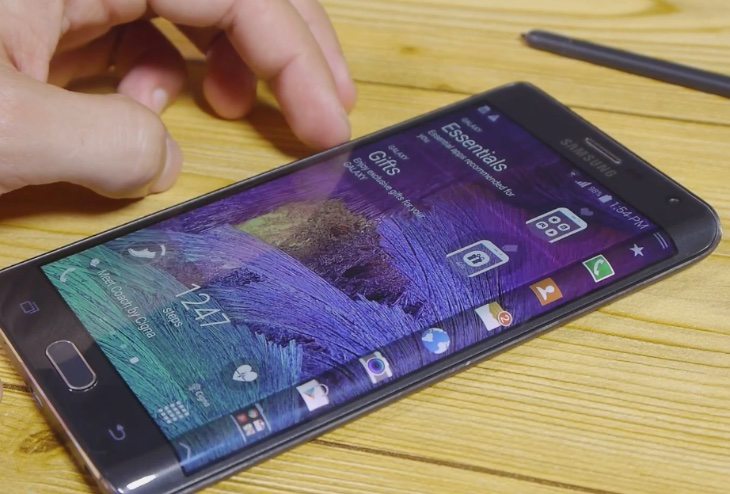 Recent reports have pointed towards a Q3 release of the next OnePlus device; what does that have to do with the Galaxy S Edge? Said report claims that the official name of the OnePlus phone will indeed be the OnePlus two, but, instead of spelling it out, the company would use the number two, making it's official name the "OnePlus 2". And, while talking about the official names, we're expecting the Samsung Galaxy S Edge to be the final moniker for the curved display-equipped Galaxy S phone, to  be hopefully unveiled at the upcoming Mobile World Congress in Barcelona.
While there's no guarantee that this will be the official name of the device, it would make a lot of sense for Samsung to mirror the naming convention from its Note line-up. As a reminder, back in September, at the 2014 IFA, we've seen the Samsung Galaxy Note 4, alongside the Samsung Galaxy Edge. If Samsung sticks with that convention, in March, we might see the Samsung Galaxy S6, alongside the Samsung Galaxy S Edge. However, nothing's certain at the moment, but we'll be on the lookout for official wording from the South Korean manufacturer, whenever that happens.
Samsung has been rumored to introduce, aside from the yearly S-flagship (due for its sixth iteration this year), a variant of some sort which would utilize a curved screen. Whether it would be curved only on one side, like the Note Edge, or will have a sort-of wrap-around scree, like some reports have suggested, is yet unknown. What we do know is that Vodafone Netherlands has a page up, and that page's code clearly spells out Samsung Galaxy S Edge. It is unknown whether that name is based on official word the carrier received from the manufacturer, or it is just a placeholder based on recent reports, as the code itself references a "to-do" action on updating the page (as you can see in the image attached).
This year, Samsung should unveil more devices with curved screens, as per the official plan and timetable we've seen last year, and the Galaxy S Edge, alongside with (probably) the Galaxy Note Edge 2, might be two of these devices.

Source: Vodafone.nl
Via: Pocketnow