LG Ice Cream Smart launched and priced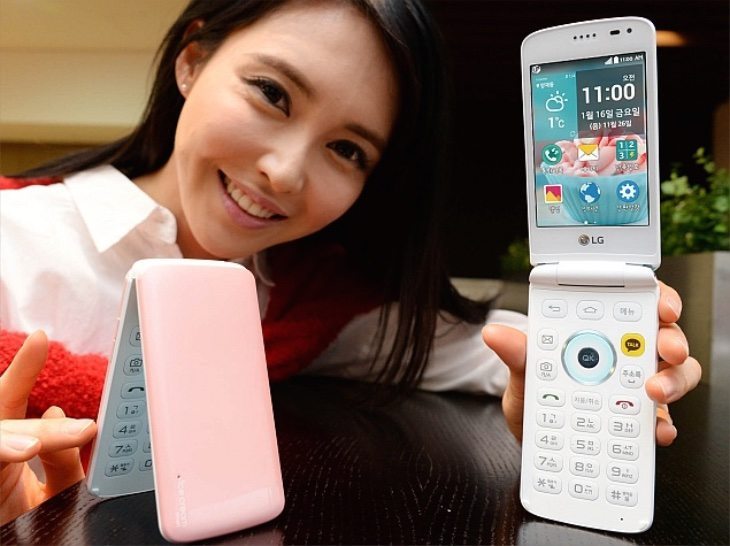 Last week we heard about a smartphone called the LG Ice Cream Smart for the first time. This is an Android flip phone and there aren't too many of those around these days, so it could appeal to a niche market. Now the LG Ice Cream Smart has been launched and priced, and we have details of specs and more coming right up.
The phone has been launched in South Korea on the LG U+ operator and will be available for sale from January 30th, but availability for other regions hasn't been specified yet. The Ice Cream Smart price has been given as around KRW 300,000, that's approximately $278, £184 or Rs. 17,000 although pricing could vary when/if it releases in other markets.
Specs of this phone include a 1.2GHz quad-core processor (thought to be a Snapdragon 400), a 3.5-inch LCD display with resolution of 480 x 320, and 1GB of RAM. It has 8GB of internal storage that's expandable to 32GB via microSD, an 8-megapixel rear camera and VGA front-facing camera, and a removable 1700 mAh battery.
Connectivity is catered for with 4G LTE support, WiFi, Bluetooth 4.0, GPS, and DMB-TV, and it runs the Android 4.4 KitKat operating system. Its dimensions are 118.6mm x 59.4mm x 16.9mm and it weighs in at 138g. The Ice Cream Smart will come in mint or pink color options and also features FM radio and a 3.5mm audio jack.
It will be interesting to see if the LG Ice Cream Smart releases in other regions and how much of a success it is. We'll bring you more on availability outside Korea as we hear it. Would you be tempted to buy this smartphone if it launches for your region?
Source: NDTV Gadgets