The LG Ice Cream Smart leak shows a new Flip Phone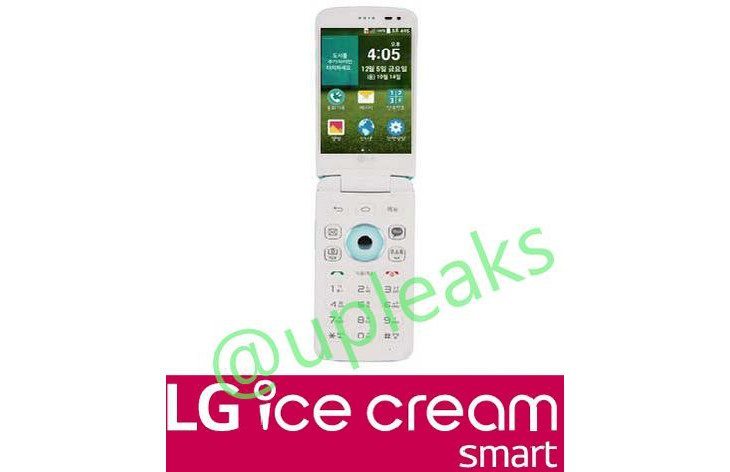 Clamshells or Flip phones, whatever you choose to call them, have had their time in the spotlight. They were a mainstay in pockets and purses for years, and last year we saw some new devices like the Samsung Hennessey, the Golden Flip and the LG Wine Smart. The Wine Smart hasn't been around for long, but it appears as if LG is gearing up for a variant of sorts with the LG Ice Cream Smart.
Mobile tech leaker @upleaks, has leaked a photo of an upcoming handset dubbed the LG Ice Cream Smart on Twitter. It's the first we've heard of the device, and it may be a follow up to the ancient LG KF350 "Ice Cream" we actually covered way back in 2009. Needless to say, things tech has improved considerably since that time, so while the LG Ice Cream Smart may look dated, its specs shouldn't be.
The Ice Cream Smart photo leak didn't come with any specs, but it's safe to assume it should have similar internals to the Wine Smart. If that's the case, you'll have something along the lines of a quad-core 1.2GHz chip, 1GB of RAM and 2GB of storage space. It appears to have a front-facing snapper so it will have one on the back  as well, and the battery should be removable like the most clamshell handsets. Design wise, it looks like the Wine Smart, but white with a different navigational pad/button.
Like the LG Wine Smart, the Ice Cream Smart is a device that probably won't leave its homeland after it hits the streets. That said, if you are enamored with the flip phone concept, you can always bring one in through a third-party reseller once the device is released.
Do you think flip phones still have a place alongside today's powerful pocket PC's?
source: @upleaks