Motorola Valentine's Day Sale offers up deep discounts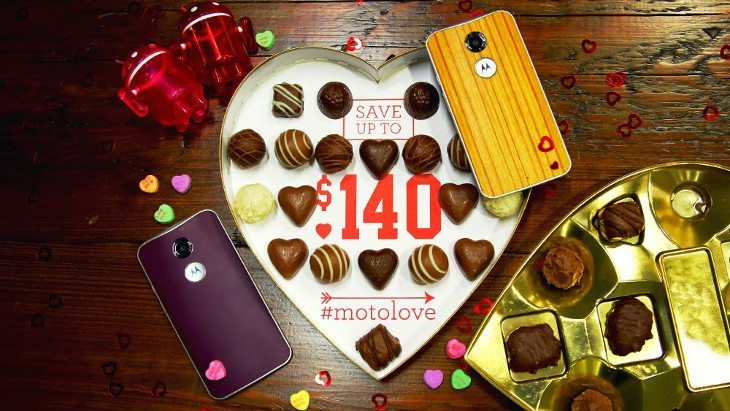 Valentine's day is right around the corner, and whether you're single or taken, we all love a good sale. We expect to see a few Valentine's Day Sales pop up in the coming days, but Motorola has gotten a jump on things by offering customers up to $140 off.
Motorola's Valentine's Day Sale kicks off a bit early on February 2nd at 11:00AM CT/12:00PM ET. At that time, Motorola will give out a promo code that can save you up to $140 bucks as long as you meet a few requirements. You'll have to spend at least $499 to get the big discount, but you can still save $50 if you spend at least $249 at Motorola's site.
If you think the Motorola Valentine's Day Sale is just good on smartphones you'd be wrong. They will let you "bundle" devices with accessories, which opens things up a bit. A lower priced device like the Moto G is $179, so you would want to pick up an accessory or two in order to save a few bucks. There are a couple of exclusions listed though including the Nexus 6 and the second generation of the Moto X on Republic wireless.
You can head on over to Motorola and sign-up for the Valentine's Day Sale on the 2nd if you want to take advantage of the offer, and you'll want to act quickly. Registration will end at 11:59 and the sale will last through February 14th or until "quantities are exhausted" whichever comes first.
Will you take advantage of the Motorola Valentine's Day Sale?