Xolo Q520s arrives in India for Rs. 5,699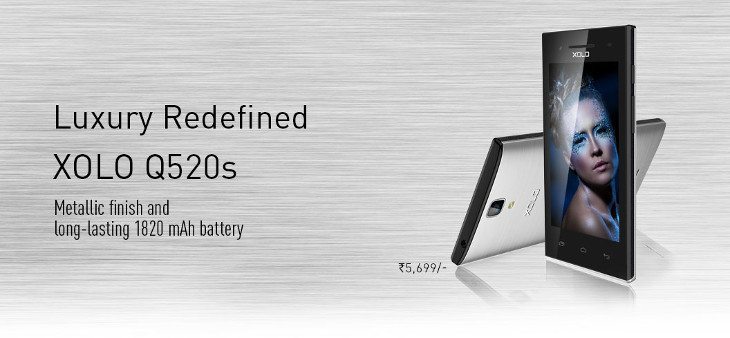 We've only covered on new Xolo handset this year with the Q700 Club, but the company has just unveiled a new smartphone bound for India. It's called the Xolo Q520s, and it's a budget handset that won't break the bank at only Rs. 5,699.
If you're looking for a small handset, the Xolo Q520s may be just the thing for you with its 4-inch WVGA display. Under the tiny panel, you'll find a quad-core MediaTek chip clocked at 1.3GHz to go along with the standard midrange combo of 512MB and 4GB of storage. Nothing is going to knock your socks off, and the same can be said of the rest of the Xolo Q520s specs.
On the backside of the Xolo Q520s, you'll find a 5MP camera, while a VGA sensor will take care of your selfies. The dual-SIM handset comes with WiFi, Bluetooth, and 3G connectivity as well. Rounding things out for the Xolo Q520s is a mircoSD slot, a 1,820mAh battery, and Android KitKat 4.4.2.
The Xolo Q520s has launched on eBay India for a price of Rs. 5,699 and is listed on the company's official site as well. It's not the type of device that's going to impress you with its specs, but it's affordable and has a bit of premium look with its metallic finish.
What do you think about the Xolo Q520s price and specs?
via – fonearena