Xiaomi Mi4 India launch gives price and availability date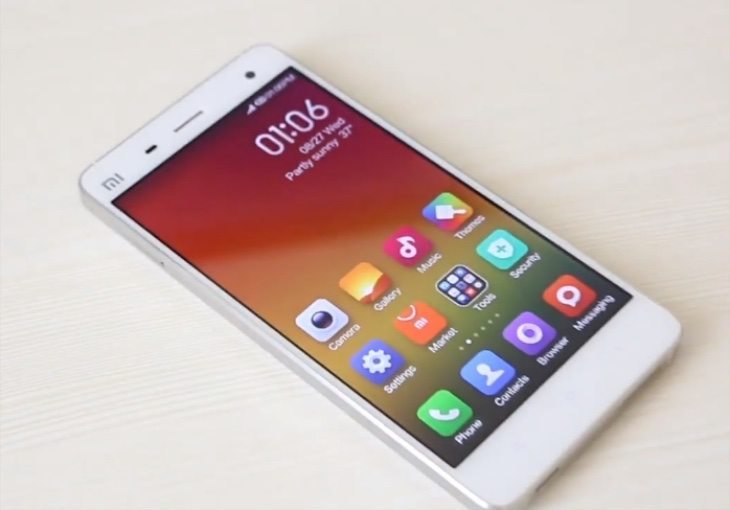 The Xiaomi Mi4 released in August last year for some regions but now the non-LTE version of the smartphone has finally come to India. It carries some very nice specs and following the success of other handsets from the company such as the Mi3, Redmi 1S and Redmi Note this could prove another hit. Read on for details of the Xiaomi Mi4 India launch, including price and availability date.
It's the 16GB model that's arriving for sale in India and other specs of the Xiaomi Mi4 include a 2.5GHz Snapdragon 801 quad-core processor, a 5-inch LCD display with resolution of 1920 x 1080, and 3GB of RAM. It has a 13-megapixel rear camera, 8-megapixel front-facing snapper, and a 3080 mAh battery, and runs Android 4.4 KitKat with MIUI 6.0.
The price of the Xiaomi Mi4 for India is Rs. 19,999 and it will be up for grabs at Flipkart from February 10th. Only the white color option will be available for India although it's also offered in black for other markets. It's interesting to note that elsewhere a 64GB model is also on sale and of course India is only getting the version that has no LTE connectivity.
With this in mind you couldn't blame potential buyers in India for wondering why they are only receiving the lesser version. We feel that this may lead to some disappointment for buyers who have been waiting for the phone to arrive for sale, and wonder how readers feel about this. You may also be interested in checking out a Xiaomi Mi4 vs iPhone 6 comparison.
Have you been hoping that the Xiaomi Mi4 would launch in India soon? Would you have rather had the 64GB, black color, or LTE model of the phone? It's always good to receive your comments.
Source: Manu Kumar Jain (Twitter)
Via: GSMArena