Microsoft Lumia 535 unboxing and initial thoughts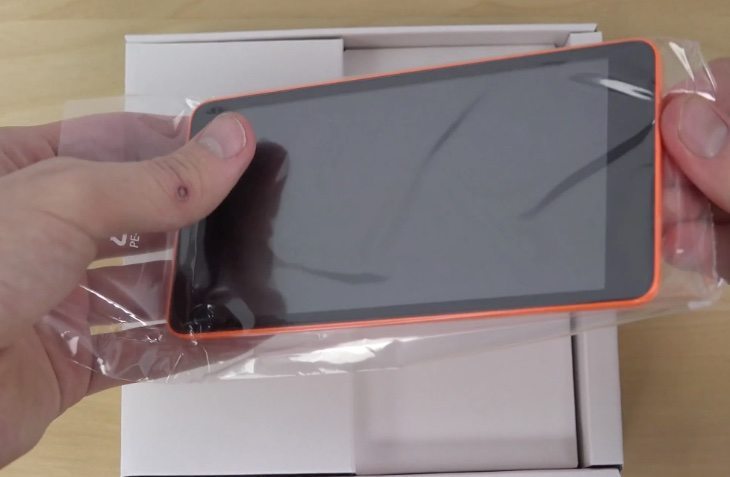 The recently released Microsoft Lumia 535 was the first Lumia smartphone to release without Nokia branding, and as an affordable handset it's attracting lots of interest. It comes in single SIM or dual SIM models and is available across different world regions including the UK and India. Today to give buyers an idea of what to expect we're showing a Microsoft Lumia 535 unboxing and initial thoughts video.
A look at the key specs reveals that the Lumia 535 is powered by a 1.2GHz Snapdragon 200 quad-core processor and has a 5-inch display with resolution of 960 x 540. It has 1GB of RAM and 8GB of internal storage, expandable to 128GB with microSD. Both the rear and front-facing cameras are 5-megapixel units. The Lumia 535 has a 1905 mAh battery and runs Windows Phone 8.1 with the Lumia Denim update.
Below this article we've embedded a YouTube video for your viewing convenience. First you'll see the packaging of the device and then the unboxing and then the reveal of an orange version of the 535 with a very glossy finish. The other contents of the box are then shown, such as a charger and battery, but sadly no headphones. The reviewer has a bit of a job to open up the back of the handset to insert the battery but finally manages after consulting the instructions.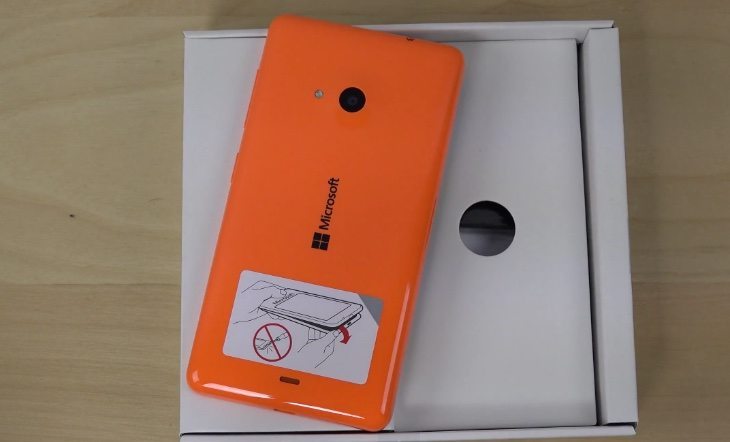 Although the shiny finish looks quite attractive it's said to feel "slippery" which is a bit of a concern. The phone is then powered up to show the set-up, and while this rather lengthy process is going on a Samsung Galaxy S4 is placed alongside the Lumia 535 for a size comparison. The situation then gets a little complicated as you can see for yourselves when you check out the video below.
Eventually the reviewer notes that on this first impression this is one of the slowest Lumia devices that he has encountered, but he does admire the large display. We'd like to hear your initial thoughts on the Microsoft Lumia 535 after you've watched the video below, so do please send us your comments.