MIcrosoft Wireless Charging Plate DT-903 available in the US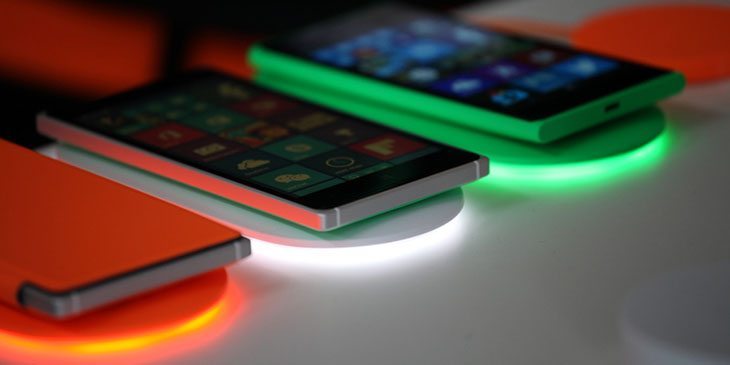 At the 2014 International Radio Show (IFA) in Berlin, Nokia (Microsoft) has announced the DT-903 Wireless Charging Plate for Lumia phones equipped with wireless charging capabilities. Aside from being just a simple charger, the DT-903 Wireless Charging Plate also offers neat 'ambient' light notifications. If you phone is low on battery, or if you have a notification, such as a missed call, a new email message, or a text, it will start to glow, pretty much like a notification LED, something that's missing from most (if not all) of Windows Phones.
If you live in the US, you can purchase the DT-903 Wireless Charging Plate from the Microsoft Store online for $59. The wireless charging solution will also be available in retail locations in the US starting later this month (says the official press release, but we're quite sure it is referring to February, as "this month" is pretty much over today).
If you're wondering about the wireless charging standard used by the DT-903 charging plate, it use the QI standard. However, in order to use the device beyond its charging capabilities, your phone has to support Bluetooth 4.0 or higher, and needs to run Windows Phone 8.1 Update 1, which is really the Denim update, as well as Device Hub 3.6 or higher. If neither of the two aforementioned prerequisites are met, then you'll likely not be able to use the notification functionalities of the Wireless Charging Plate.
Microsoft's own Simone Leggio, Lead Program Manager, Connectivity Software Program Management, said that the Wireless Charging Plate DT-903 is really smart: "The real smartness comes from it being the first wireless charger to talk to your phone. Rather than waiting for you to remember, it will actually invite you to charge your Lumia. The interaction between the phone and the plate is enabled by Bluetooth Low Energy technology (Bluetooth LE). There's nothing else like it."
There is currently no word on availability outside of the US (or pricing for that matter) but it shouldn't be long before you'll be able to buy it in key markets where the Microsoft Store is fully operational.
Source: Microsoft, Lumia Conversations