The LG G4 display may feature a 3K panel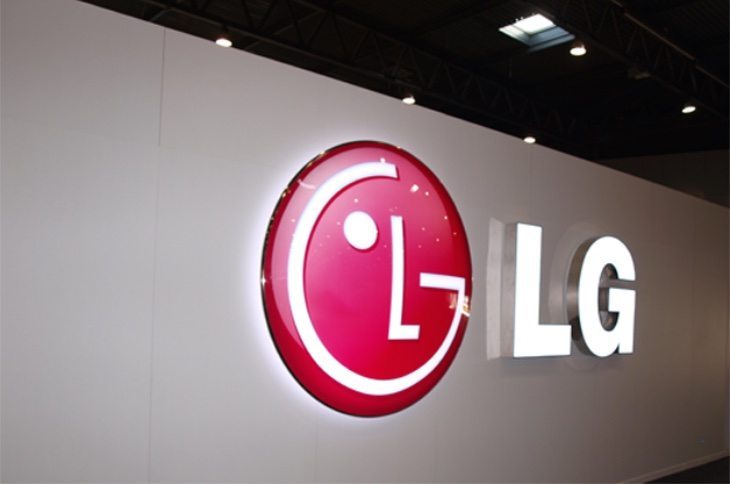 Last year, whenever rumors of a new flagship surface, you "hoped" it would sport a 2K or QHD display. This year, most manufacturers will offer a 2K option, but a new leak suggests one company may be taking things a step further…
The FCC, Bluetooth SIG, and TENAA are a wealth of information with new smartphone releases, but so are companies and carriers sites. You can find all sorts of things if you dig hard enough, and some sleuthy individuals have dug up information that points towards the LG G4 display clocking in with an amazing amount of pixels.
A leaked document that appears to have come from a UA listing shows a new LG handset with the model LG-VS999 which is assumed to be the LG G4 for Verizon. You don't get a lot of info from UA listings, but this one says the LG G4 display with sport a resolution of 1,620 x 2,880 which is technically 3K. It's obviously a step up from the resolution on the LG G3, but would probably be imperceptible to most folks come from 2K to 3K. If you're coming from a 720p display or lower… you would certainly notice a huge difference.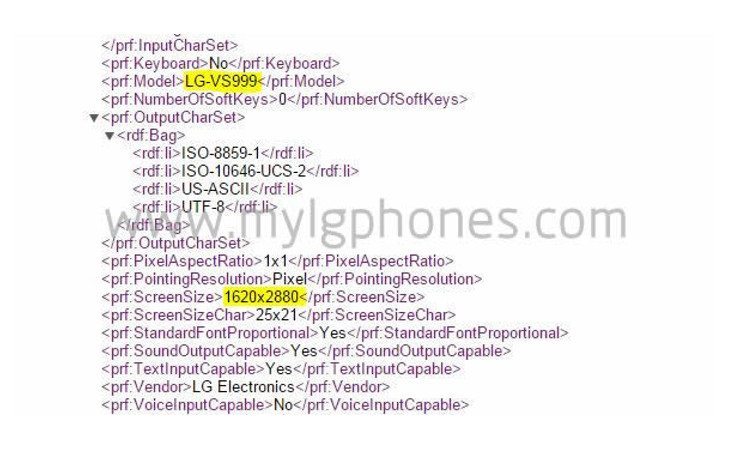 If true, the UA profile from Big Red shows that there will be a 3K version of the LG G3 even though similar leaks have shown the handset to sport a 2K display. That could mean Verizon is getting an exclusive which is great news if you're a fan of the carrier, but not so much for everyone else. Verizon is known for their exclusive deals (Droid Turbo), so anything is a possibility at this point.
Would you be impressed with a 3K display or would you rather companies focus of new features?
via – Phandroid    source: MyLGPhones