Samsung Galaxy S Edge design looks stunning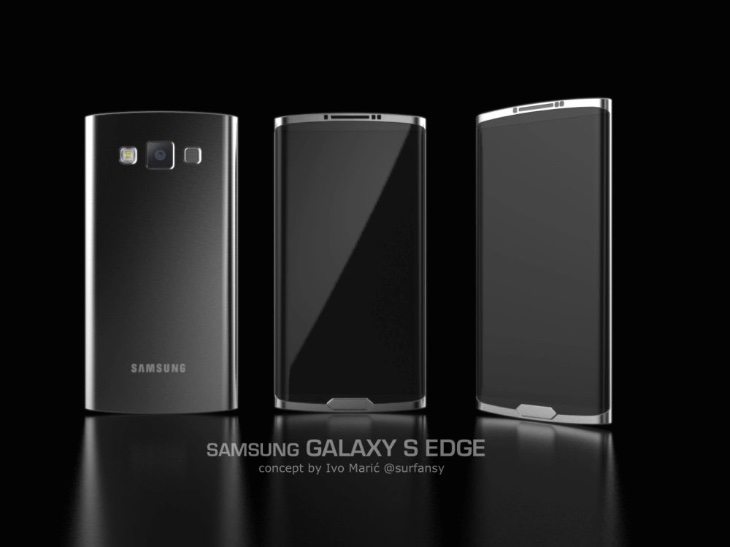 The world and his dog seem to be waiting for the Samsung Galaxy S6 to be made official and another variant has long been rumored as the Galaxy S6 Edge. Recently though it emerged that it's more likely to be dubbed the Samsung Galaxy S Edge, and today we have a design idea that is really appealing.
Yesterday we reported that Samsung has started to send out invitations to a pre-MWC Galaxy Unpacked event on March 1 and it's virtually safe to say that the Galaxy S6 will be unveiled. The Galaxy S Edge with either one or two curved edges also seems likely to be announced at the same time, and there have been growing amounts of leaks and rumors about these devices just recently.
While we wait to get our first official look at them it can be interesting to see concept designs to give us some tasters. We've seen plenty of renders for the Galaxy S6 and not so many for a curved S Edge, but now this has been rectified by designer Ivo Maric. His Samsung Galaxy S Edge vision that you can see here is a beautiful thing, and we feel that the vast majority of readers would like to see the real deal looking something like this.
This idea makes the display curved on both sides and it's described as having a metal unibody build, although the rear looks different to how we would expect. There's a fresh new look for the Home button, and as well as the curved edges on both sides of the display there's also some gentle curvature to the top and bottom of the handset.
We feel that this Samsung Galaxy S Edge design is pretty stunning and wonder if you agree? Would you like to see this premium design come to fruition for a future smartphone? Let us know with your comments.
Source: Concept Phones