Samsung Galaxy Note Edge Android 5.0.1 Lollipop update review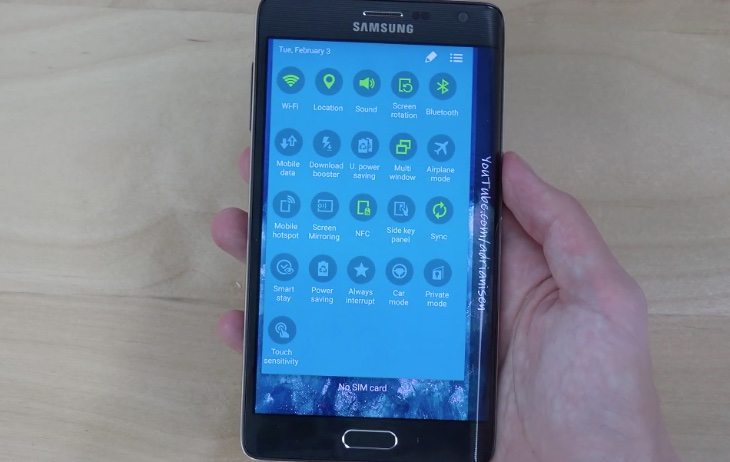 Despite its extremely high price tag the Samsung Galaxy Note Edge has wowed plenty of people since it released in November 2014. It arrived running Android 4.4.4 KitKat out of the box and recently we heard that a beta Lollipop ROM of an official Android 5.0.1 build was available before the official release. Today we're showing a Samsung Galaxy Note Edge Android 5.0.1 Lollipop update review on video.
If you have the Galaxy Note Edge it might be interesting to check out the short YouTube video that we've embedded below this story as a taster of what Android Lollipop will bring to your phablet. The review begins by showing the new notification area and quick toggles, and also the 'edge' display.
Speed on the device is said to feel a bit snappier than on Android 4.4.4, and you'll get an idea of elements of the new Material Design. Another aspect covered is the new Settings area and in the About section the reviewer shows that it is indeed running Android 5.0.1. Next the camera is opened up showing the camera UI and settings, before a taster of the browser experience.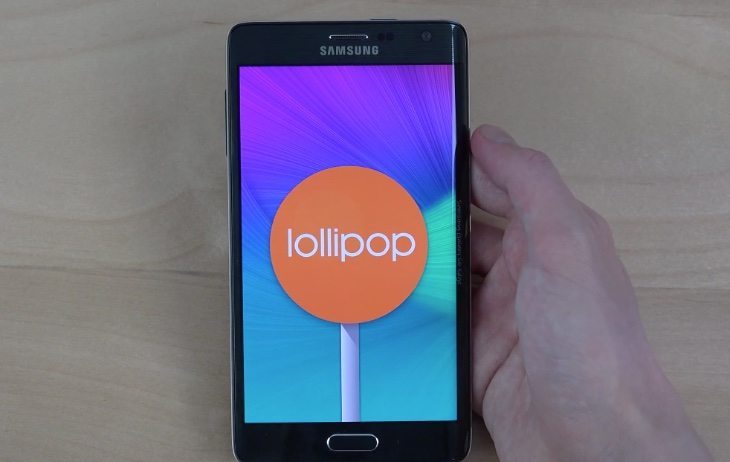 Finally there's a look at the new Google Play Store UI, with Apps, Movies, Music, Games, and Books. The video offers a brief preview of what you can expect when your Samsung Galaxy Note Edge receives this Android Lollipop upgrade. Once you've taken a look we'd be pleased to hear your thoughts.
Are you looking forwards to receiving the Android Lollipop update for your Samsung Galaxy Note Edge? What are your initial thoughts on the Lollipop experience? Drop us your comments in the box below.