LG Spray 402LG specs and price announced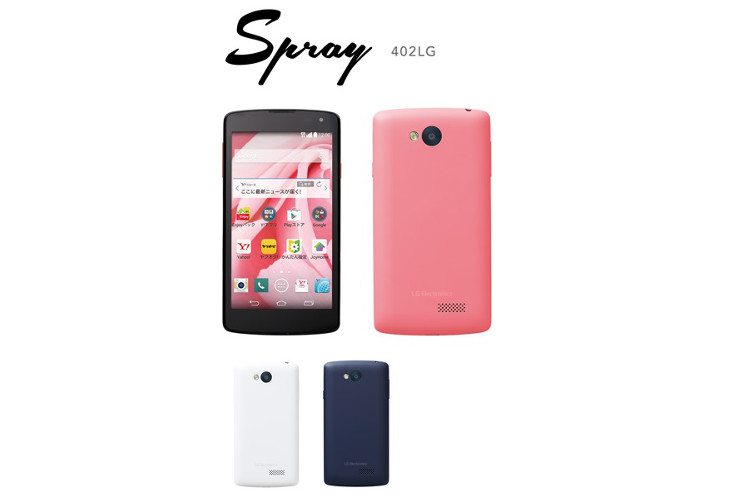 When it comes to smartphones, Samsung is king in terms of cranking out handsets, but LG isn't too far behind. The company has let loose a steady stream of smartphones over the past few years, and you can now add another to that list as Y! Mobile has announced the colorful, yet oddly named LG Spray 402LG.
LG isn't big on giving their handsets "cool" sounding names, and the LG Spray 402LG specs aren't too big either. Actually, they are a bit puzzling as it seems like the LG almost put out a solid midranger with an exception or two. The main one being the Snapdragon 400 processor, which is dated considering LG and other manufacturers have moved along to the 64-bit Snapdragon 410.
The rest of the LG Spray 402LG specs include 1.5GB or RAM, 8GB of expandable storage, a 8MP/3MP camera combo, and a 2,100mAh battery. All the usual bells & whistles are there in the connectivity department as well, so you'll get 4G LTE, WiFi, Bluetooth, and NFC. The dual-SIM handset features a 4.5-inch 720p display, and it will run Android 4.4 out of the box.
The LG Spray 402LG is a solid handset aside from that outdated SoC, which puts a bit of a damper on things. The device comes with an extra battery pack, but carries an unlocked $265 price tag. No release date has been set, but the LG Spray should roll out this month and will be available in Pink, Navy and White when it arrives.
source: blog of mobile