BlackBerry 10.3.1 update will finally begin on February 19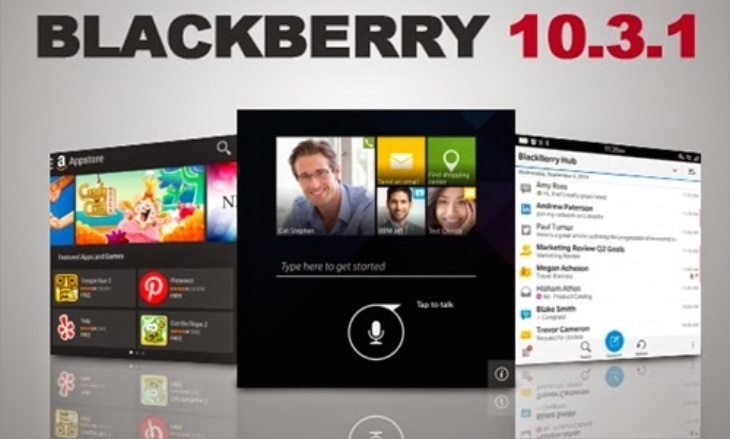 If you don't have the BlackBerry Classic or BlackBerry Passport you may be wondering when you can expect the BlackBerry 10.3.1 update to arrive for your device. Many had hoped that the upgrade would already be available by now, but the latest we hear is that the BlackBerry 10.3.1 update will finally begin on February 19.
This means that the BlackBerry 10.3.1 update will start rolling out for currently in-market BlackBerry 10 models in just ten more days, and many device owners have been eagerly anticipating this upgrade. There are many improvements and new features on offer, with one of these being the BlackBerry assistant, similar to Apple's Siri personal assistant.
Those who worry about battery life on their devices will be pleased to hear of the new Battery Saving mode. This will extend the battery life of your device when required, by reducing the brightness of the display, removing notifications and advanced interactions, and slightly reducing the processor performance.
Another change with 10.3.1 is the use of a reverse contrast mode, which will switch the screen to white on black from black on white. Further changes include being able to block contacts from texting or calling, and the ability to hide videos and images (useful if you lend your phone to someone for example). There's also a Custom Notification feature to customize call ringtones and set color LED lights for event alerts.
We can only hope that the update goes smoothly, as it's reported that it was scheduled for Saturday but certain issues meant that some BlackBerry devices were wiped. That could be a bit of a concern for those waiting to update their phones, so BlackBerry will be hoping to get it right this time around.
Are you a BlackBerry smartphone owner itching for the BlackBerry 10.3.1 update for your device? Let us have your comments on this.
Source: N4BB
Via: Phone Arena