Moto E, Moto X, Nexus 6 price cuts, offers, freebies for India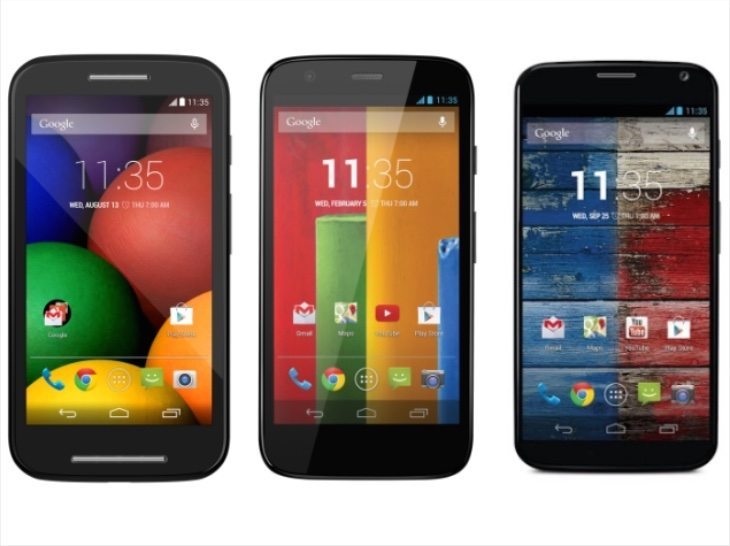 Motorola has had plenty of success with its more affordable smartphones in India recently, as well as its flagship Nexus 6 phablet. Now we have some details of Moto E, Moto X and Nexus 6 official price cuts, offers and freebies for India.
The Moto E was launched in India last May and the price reduction is a celebration of the company's anniversary in India. It arrived for sale at Rs. 6,999 but the new price tag is just Rs. 5,999. As well as this, the Motorola buyback promotion that appeared last month is still available. This means that customers exchanging an old smartphone can benefit from up to Rs. 4,000 off a 2nd gen Moto G or up to Rs. 6000 off a 2nd gen Moto X.
There's another bonus too as customers purchasing a Moto X 2nd gen can get a free Moto Deck Bluetooth speaker that has a value of Rs. 8,990. If you're more interested in the Nexus 6 then there's further good news. The old smartphone exchange offer that was available on launch and worth Rs. 10,000 off a Nexus 6 is still available. Also if you buy a Nexus 6 and a Moto 360 at the same time you can get an extra Rs. 10,000 off.
Motorola recently announced sales of 3 million of its smartphones on Flipkart. These offers pertaining to the Moto E, Moto G, Moto X, Nexus 6 and Moto 360 run from February 9th until February 15th 2015. There are likely to be plenty of buyers in India about to take advantage of these offers and price cuts, and it's good to see Motorola continuing to win over new customers.
Are you intending to benefit from any of these current offers in India for the Moto E, Moto X, Nexus 6 and more. Let us know with your comments.
Source: Fone Arena