This iOS 8 Notifications Centre design should come to iOS 9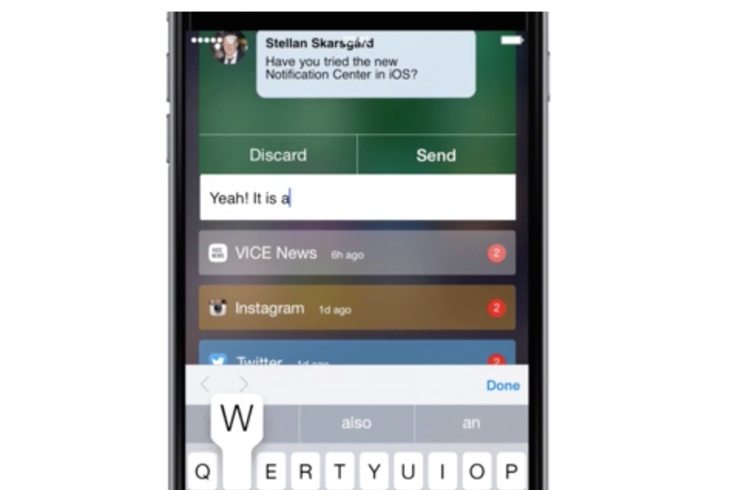 We're used to covering concept designs for smartphones and tablets at Phones Review, but the idea we have for you today concerns Apple's mobile operating system. It's a concept iOS 8 Notifications Center design, and we feel that many iPhone and iPad users would like to see something like this with the iOS 9 release due later this year.
The creators of this redesigned notifications center for iOS 8 are Friðgeir Torfi Ásgeirsson, Petter Andersson, and Jonas Jerlström, and they make a good point of asking how many of us actually make use of the current notifications on offer with iOS. Their idea brings functional enhancements as well as visible changes that make the idea of using it much more appealing.
Below this article we've embedded a short video showing the revamped Notifications Center idea, and the first thing it provides is a clear overview of your notifications. In this vision you can see that users would have the ability of interacting with notifications within the notifications center itself, without the need to open individual apps. For example it would be more convenient to 'like,' 'favorite' or 'retweet,' all from notifications.
This idea would also enable the user to clean up more efficiently, and we have no doubt that if it were this easy we'd be making much better use of iOS notifications. It's difficult to find a flaw with this concept really, and after you've checked out the video below it would be good to know what readers think about this new-look notifications area.
Would you like to see this kind of notifications center improvement with iOS 9? What other enhancements or new features would you like to see Apple introduce to iOS? Drop us your comments in the box below.
Via: iClarified