New Moto E 4G price and specs listed on Best Buy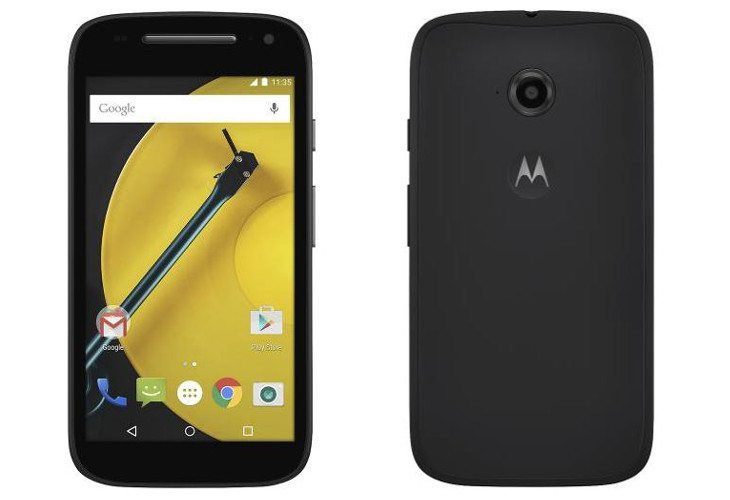 Motorola made a lot of new fans with the Moto X and it's smaller siblings. It was refresh time in 2014, but the Moto E didn't make the cut as it was released a little later than the Moto G and X. We knew Motorola still had a new Moto E in the works, and this evening it unexpectedly appeared at Best Buy in the form of the Moto E 4G.
Smartphone manufactures sometimes unofficially out their own unannounced products, just like Samsung did today with the Samsung Galaxy S6 and Galaxy S6 Edge. Other times, it's the retailers and today it looks like someone at Best Buy got a little antsy about the upcoming Moto E 2nd gen release or this is just a very, very low key introduction for the Moto E 4G.
The product page for the 2nd gen Moto E shows a smartphone with a 4.5-inch panel that has a resolution of 540 x 960. Under the glass, you'll find a 1.2GHz chip and 1GB of RAM to go along with 8GB of expandable storage. The rest of the Moto E 2015 specs include a 5MP rear camera, VGA front-facing camera, WiFi, Bluetooth, 3G and 4G LTE.
The new Moto E 4G is a minor upgrade over the previous model, and it's about what we expect from the sequel to the Moto E. No release date has been set for the budget handset, but the price is listed at $99 off-contract through Sprints Pre-Paid service.
What do you think about the new Moto E?
via – Android Authority   source: Best Buy