Amazon offering up 37 free Android apps including 80 days and Sorcery! 2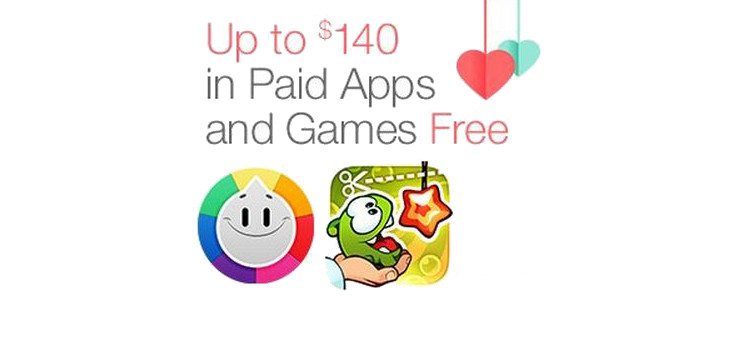 Every so often, Amazon enjoys putting up dozens of free Android apps and games, and today they've done just that ahead of Valentine's Day. While the new promo doesn't have a name, they are giving away up to $140 worth of free Android apps.
Amazon's free Android app and game promotion has just gone live today, and there are a total of 37 apps and games up for grabs. As you'd expect, some of the titles have been featured in previous sales on Amazon and Google Play, but there are plenty of new ones in the promo and one is a bona fide award winner game.
First up are the free Android apps, and there's a little something for everyone. The free apps include Buy Me a Pie! Grocery List, Guitar Pro, MeteoEarth, Simple Camera, Caveman Feast, Food Substitutes, SmoothSync for Cloud Calander, Tunable, DoggCatcher Podcast, Pocket Yoga, Longman Dictionary, Scientific and Financial RPN Calculator, Smart RAM Booster, Runtastic PRO, Shazam Encore, and Sleep as Android. Let those sink in for a minute as there are even more apps…
Rounding things out on the Android app side of things is Speed Reading Trainer, mSecure Password Manager, Listure, Travel Interpreter, Stellarium Mobile Sky, Battery HD Pro, Sworkit Pro, Relax Melodies, and OfficeSuite Professional. Like we said, there's a little something for everyone.
If you are a gamer, the selection is a bit slimmer, but there are some good games in the mix including the award-winning 80 Days from inkle. The rest of the games include Delicious — Emily's True Love, Hidden Object — Be My Valentine, Monsters Ate My Condo, Sorcery! 2, Ski Safari: Adventure Time, Bag It!, Back to Bed, Cut the Rope: Experiments, Glow Hockey 2 Pro, Doodle Jump, and Trivia Crack.
As with all Amazon free app bundles, this one is time sensitive so you'll want to act fast if you are interested in any games or apps in the promotion. There's no end date given, but you can pick up any of the apps at the link below.