Best Valentine's Day free greetings and live wallpaper apps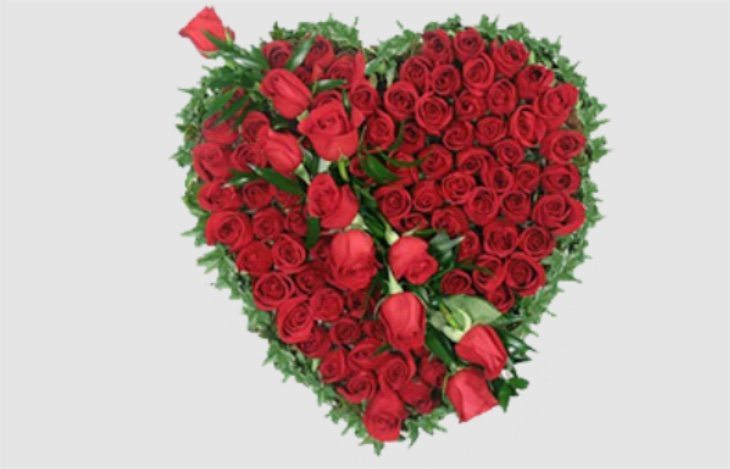 There are just two more days until Valentine's Day 2015 and so what better than to round up a few apps for the special day of love. Many people across the world will be trying to think of ideas to show the one they love how much they care during Valentine's week, and some will want to celebrate the occasion with a special wallpaper for their smartphone or tablet. We've rounded up some of the best Valentine's Day free greetings and live wallpaper apps for Android and iPhone.
The first app we want to tell you about is Valentines Day Special. This has just been updated and is highly rated by users. It has a variety of features that will help you out for the special day, including one on the top 10 romantic gifts for Valentine's Day 2015. It will also tell you about the history of the day and further features include love poems, flowers, horoscopes, costume ideas, Valentine's Day ringtones, wallpapers and much more. This is an Android app compatible with devices running Android 2.3.3 or later.
Now we have one for iOS device users with Valentines Day Greetings Cards. This app offers over 50 romantic greetings cards that can be easily downloaded and then shared with the one you love best in the world by email, Facebook, Whatsapp, SMS and more. There's also an extensive selection of Valentine's messages to inspire and help you to declare your undying love to that special someone! This app is compatible with iPhone, iPod touch and iPad running iOS 5.0 or later.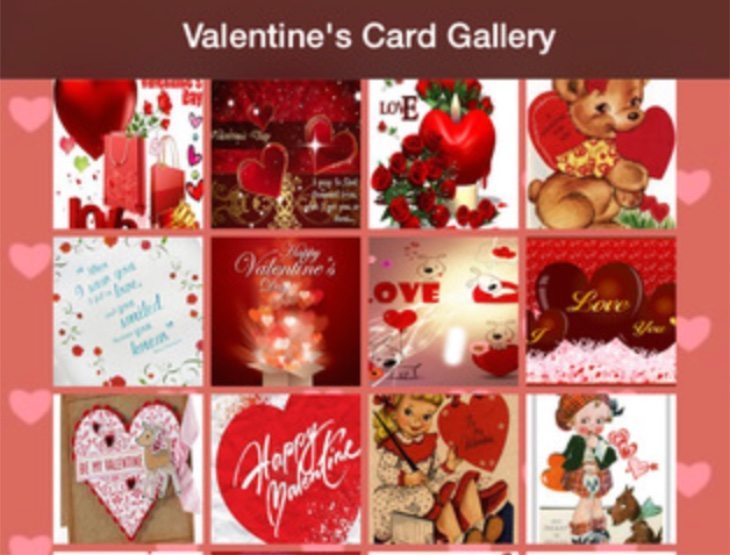 Next is another Android app and this time it's Valentines Day Live Wallpaper. This is a lovely one as it shows two hearts with a background of flowers that can be customized with your own photos of you and your loved one. One heart shows the photo while the other carries a message such as 'Be My Valentine' or maybe for the adventurous among you, "Will you Marry Me?' There are lots of customizable options such as different colors for the background and hearts, different types, speeds, heart rates, photo frames and much more. This app is compatible with devices running Android 2.2 or later.
Another choice is Valentines Day, Love Sticker, Emoji Art, and Wallpaper and this is an iOS app. The title pretty much says it all as it offers Valentine wallpaper, 210 Valentines stickers for mail and messages, and emoji art on a love theme. This one is for iPhone, iPod touch and iPad running iOS 5.0 or later.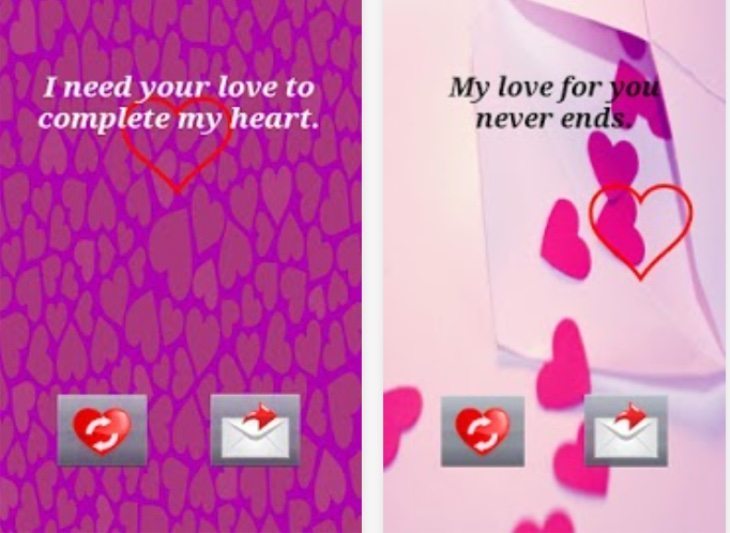 Another Android app is Love Quotes Valentine's Day. This offers over 500 messages of love to choose from that should melt the heart of almost anyone. Of course you don't have to use it just on Valentine's Day as it can be used to show your loved ones how special they are throughout the year. The text can be edited before you send it via email, Bluetooth, SMS, Whatsapp or Facebook. This one is suitable for devices running Android
2.2 or later.
Many readers may also like our final suggestion which is Hearts Love Live Wallpaper Love Hearts Photo Frames for iOS devices. This has a selection of more than 30 live wallpapers on a hearts theme, including romantic love photos and even a wedding ring proposal. There' a big choice of styles, designs and themes and over 60 frames that you can add to your favorite photos before sharing via email, SMS, Facebook and more. This one is compatible with iOS devices running iOS 5.0 or later.
All of the above are available right now from Google Play or the App Store and they are all free! Simply hit the title links to be taken to the relevant store to download them. We hope that at least one of them will be just what you're looking for to celebrate Valentine's Day 2015. Happy Loving!