Candy Crush update stems color bomb crash problem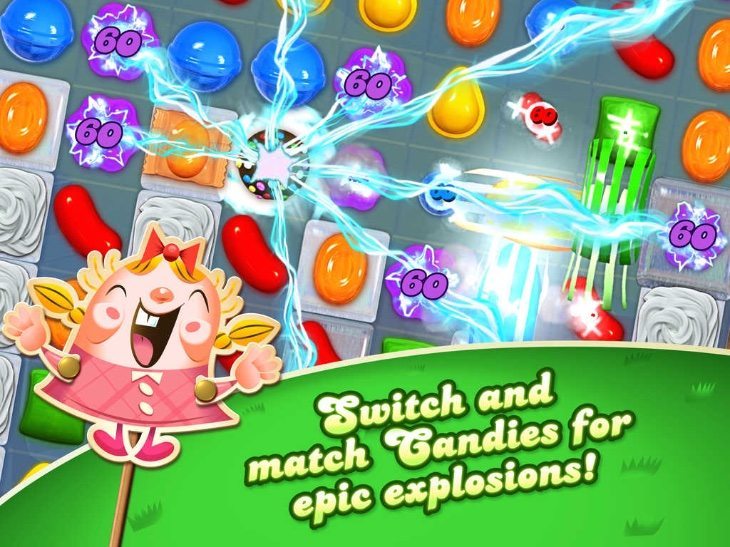 We're avid players of Candy Crush Saga here at Phones Review along with millions of others across the world. However, we often find that when an update arrives it can bring some issues. Candy Crush for Android and iOS received a new update a few days ago, and now we're hearing that the latest Candy Crush update seems to have prompted a color bomb crash problem.
A couple of weeks ago we reported that many users of the Candy Crush Saga app were having difficulties with Facebook connection problems after an update. As you can imagine these sorts of glitches can cause a lot of frustration for avid fans of the games, and this time around we're still hearing from readers about connection problems, but also specifically a new difficulty where combining two color bombs together is causing the game to crash.
The Android Candy Crush Saga received an update to version 1.45.1 on February 9th. Meanwhile the iOS version was updated on February 10th. Looking at some of the customer reviews on the app descriptions it's clear that some players are having issues since the update. For instance on Google Play one person commented yesterday, "I'm on level 391 and use galaxy s5 and whenever I use 2 chocolate bombs together my game just crashes any suggestions? Coz the "CC" just sends me these stupid links that DOESN'T solve my problem. I have tried restarting like they have asked me to but it still crashes."
Another player wrote, "After the new update the game shuts down everytime I swap two disco balls. Please fix." A further comment reads, "Candy crush saga keeps crashing every time I swap two disco balls. I always thought improvements were meant to improve…Theres a thought. Uninstalling." Another example says, "Latest update sucks. Disco balls crash my game ever since the latest update. Odus 202 is all about collecting 25 disco balls, but I just lose my lives every time I put 2 together."
These are just a few of the comments but there are plenty more. There are also people still saying they are having connection problems and one of our readers wrote yesterday to say, "Updated the candy crush app yesterday…big mistake. The app now crashes every time I try to open it. Tried deleting and re-installing the app but that didn't work either. I have iOS 5.1.1 on my iPad. Please FIX your software King!……BTW I was on level 670."
On a personal level I'm not having the color bomb problem but am seeing random crashes. On an iOS device I came very close to finally passing a level yesterday after a long period of time, only for it to crash on me in the closing stages. I cannot tell you what was said but it wasn't pleasant! It would be good to hear from other iOS and Android Candy Crush Saga players to get an idea of how widespread these issues are.
Are you having any difficulties with Candy Crush since the latest update earlier this week? If so, what is the nature of your problem with the game? Let us know with your comments.