Xiaomi Mi4 vs HTC Desire 820 India price and specs showdown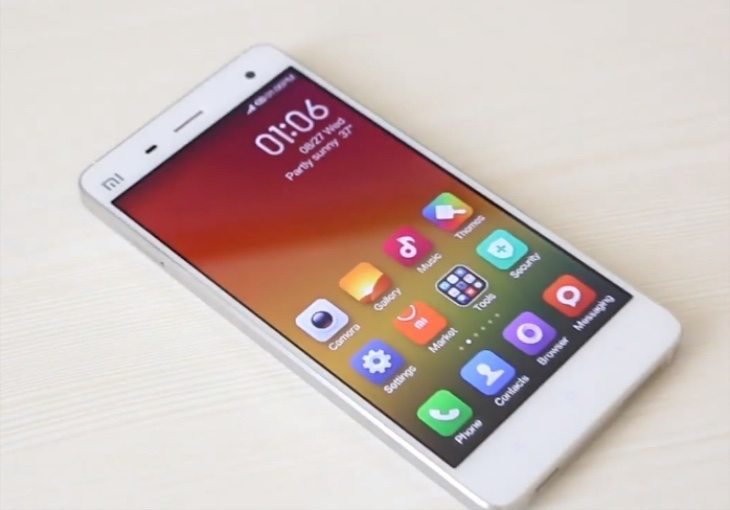 The HTC Desire 820 is proving very popular in India, but it's about to be challenged by the Xiaomi Mi4 that has just arrived for sale. HTC is a well-liked brand name but Xiaomi has also had plenty of success lately with phones such as the Mi3, Redmi Note, and Redmi 1S. You might be considering one of these smartphones, so we have a Xiaomi Mi4 vs. HTC Desire 820 India price and specs showdown.
These are both Android smartphones with some very decent specs and pricing not too far apart, so they are likely to make it on to plenty of smartphone shortlists. It's worth noting that the Xiaomi Mi4 first launched in India in only the 16GB model, which recently went on sale via Flipkart. However, the company has had a change of heart and Xiaomi recently announced that the 64GB version would also be available from later this month. Also for this comparison we're looking at the dual SIM model of the Desire 820. Now let's turn our attention to the specs.
Processors
The Xiaomi Mi4 has a 2.5GHz Snapdragon 801 quad-core processor and Adreno 330 graphics. The HTC Desire 820 Dual SIM has a Snapdragon 615 octa-core processor (4 cores at 1.7GHz and 4 at 1GHz) and Adreno 405 GPU.
Display
The Xiaomi Mi4 has a 5-inch IPS LCD display with resolution of 1920 x 1080 and 441 ppi. The Desire 820 has a 5.5-inch LCD display with resolution of 1280 x 720 and 267 ppi.
RAM and Storage
The Xiaomi handset has 3GB of RAM and 16 or 64GB models for internal storage (non-expandable). The HTC phone has 2GB of RAM and 16GB of internal storage (expandable to 128GB via microSD).
Camera set-up
Both phones have a 13-megapixel rear camera with autofocus and LED flash but the Mi4 manages 2160p, 1080p and 720p video capture and the Desire 820 has 1080p and 720p video capture. Both have 8-megapixel front-facing cameras.
Battery
The Xiaomi Mi4 has a non-removable 3080 mAh battery while the Desire 820 has a non-removable 2600 mAh battery.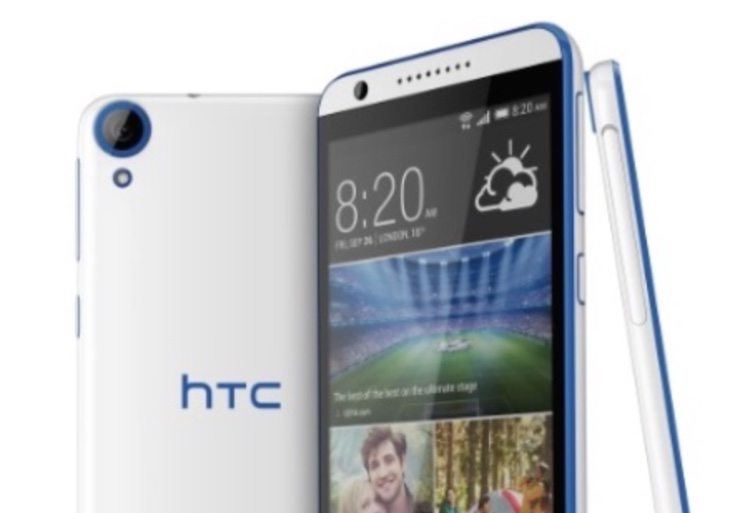 Connectivity
The Xiaomi Mi4 sold in India is without LTE connectivity but supports 3G, WiFi 802.11 a/b/g/n/ac, Bluetooth 4.0, GPS, and microUSB 2.0 with USB Host. The Desire 820 supports 4G LTE, 3G, WiFi a/b/g/n, Bluetooth 4.0, GPS, and microUSB 2.0 with USB host. They both also offer dual-band, WiFi hotspot, WiFi Direct and DLNA.
Operating System
The Mi4 runs Android 4.4.3 KitKat-based MIUI 5.0 while the Desire 820 runs Android 4.4.2 KitKat skinned with HTC's Sense 6 UI.
Dimensions and Weight
The Xiaomi Mi4 measures 139.2mm x 68.5mm x 8.9mm and weighs 149g. The HTC Desire 820 measures 157.5mm x 78.7mm x 7.7mm and weighs 155g.
Price
Now to the all-important pricing. The Xiaomi Mi4 16GB model launched in India at Rs. 19,999 while the upcoming 64GB Mi4 will be priced at Rs. 23,999. The HTC Desire 820 Dual SIM launched at Rs. 24,990 but can now be found from around Rs. 21,250.
These smartphones both have plenty to recommend them and there are real swings and roundabouts as far as specs are concerned. Just some of the benefits of the Xiaomi Mi4 include a faster processor, a higher resolution display, more RAM, larger storage option (at higher price), and higher capacity battery. On the other side of the equation the Desire 820 is a dual SIM handset, has an octa-core processor, a larger display, expandable storage, and is slimmer.
With the above in mind, choosing one over the other will come down to what's most important to you, for instance having a higher capacity battery or expandable storage. Other things you should take into account are your design preference, the build quality, and after-sales service. Have you decided whether to buy the Xiaomi Mi4 or the HTC Desire 820 Dual SIM? If so what was your deciding factor? We always enjoy receiving comments from our readers.