Best Valentine's Day quotes and love poems apps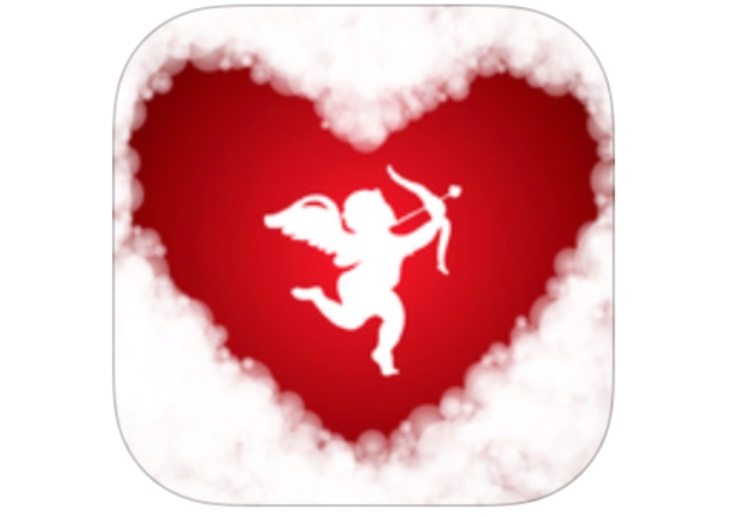 Valentine's Day 2015 is now upon us and there will be people across the world declaring their love for that special someone in their lives. If you haven't yet surprised the one you care about most, you might want some inspiration for some beautiful words of love. That's why we've rounded up some of the best Valentine's Day quotes and poems apps for Android and iOS, and they are all free!
A few days ago we gave readers details of some of the top Valentine's Day live wallpapers and greetings apps, and now we've gathered up some apps from Google Play and the App Store that could really mean something to the one you love. Simply hit the links to be taken directly to the relevant download pages.
The first we want to tell you about is Valentine's Day Quotes. This is a free Android app or iOS app that has received high user ratings and it will help you get your message across to the love of your life. The pre-composed romantic Valentine's text messages can be sent to your beloved from the collection on offer, and are bound to touch the soul of your sweetheart. The variety of quotes range from short and sweet to more intense and passionate. It's compatible with devices running Android 2.3 or later from Google Play. If you want the iOS version head to iTunes where it's compatible with iPhone, iPod touch and iPad running iOS 7.0 or later.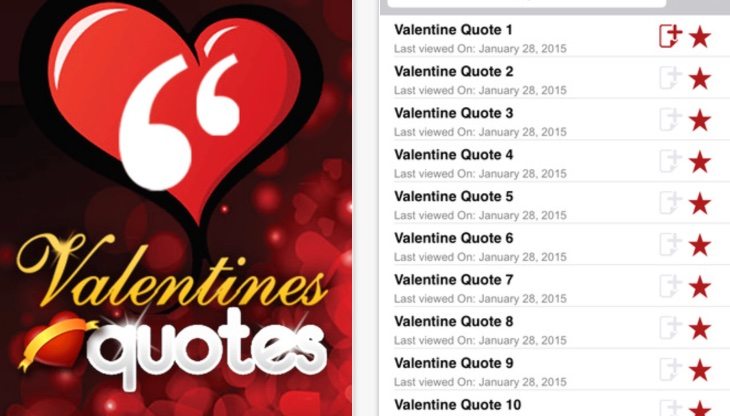 Our next suggestion is Valentine's Love Poems, also for Android and iOS devices and again highly rated. This will help you to express your feelings with love poems and poetry or can be used as inspiration to get you in the mood for love! Choose a poem and send it as a Valentine's Day greeting to declare your love. Just some of the poems on offer are 'Beautiful Eyes, Beautiful Face,' 'A Red, Red Rose,' or 'Happy Valentine, My Love.' If you want to try out this one go to Google Play for the Android version or iTunes for the iPhone and iPad version. Compatibility is the same as for the first app.
Another good choice is Love Quotes Valentines Day. This is an Android app from Google Play and compatible with devices running Android 2.2 or later. The app offers wonderful quotes and sayings with love poems, love SMS, romantic quotes, and dating quotes. They range from flirting quotes for teens, love quotes for couples, and even proposal quotes, with over 100 to choose from, and they can be shared via SMS, WhatsApp, Facebook, Twitter, Gmail, Messenger and more.
Our final pick is Love and Romance Quotes for iOS devices. It's from iTunes and compatible with iPhone, iPod touch and iPad running iOS 5.0 or later. This offers a large collection of quotes to send as SMS, email or via social network sites, and these can be randomly generated. The app has a quick tour to guide you into it, music that be set on or off, and push notifications when new quotes appear. You can use these to show your eternal love for the one who holds the key to your heart and demonstrate your romantic side.
Remember all of the above apps are free so if you're stuck for words and want to show someone just how much you really think of them, why not try one or more out. All that remains for us to say is Happy Valentine's Day!