2015 Mardi Gras (Fat Tuesday) wallpaper, pancakes, parade apps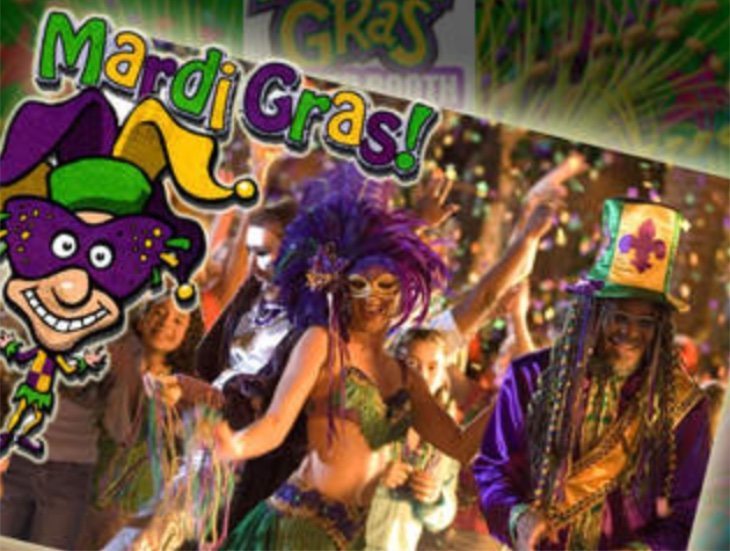 Tomorrow is February 17 so it's time for 2015 Mardi Gras aka Fat Tuesday. Many people will be celebrating the occasion and feasting and partying the day away. If you want to get in the spirit of the festivities for Mardi Gras, mobile apps can be a great way of adding to the experience. We've gathered together some Mardi Gras (Fat Tuesday) wallpaper, pancake, and parade apps.
One of the best places on the planet to be on Fat Tuesday is New Orleans, but even if you can't be there you can get a sense of what's going on by using apps. Others will simply want themed wallpapers or to enjoy the pancake eating. Simply hit the links for iOS if you have an iPhone, iPod touch or iPad, or Android to be taken directly to the App Store or Google Play Store respectively.
Our first suggestion is Mardi Gras Party- Parade Guide, which is available for iOS or Android devices. This has been the number one rated Mardi Gras app for the last 5 seasons and provides a lot of fun as well as useful information on parade schedules. The app was updated last month and details more than 90 parades with interactive and graphic routes, live chat, and special offers. It will help you stay in touch with friends and other revelers, checkout photos posted live from the parades, listen to Mardi Gras music from the Preservation Hall Jazz Band, and much more. This is a free app.
Some readers may also enjoy special live wallpapers for the occasion. The Mardi Gras Live Wallpaper app is available for Android priced at $1.49. This will turn the home screen of your tablet or smartphone to an animated slide show of Mardi Gras images.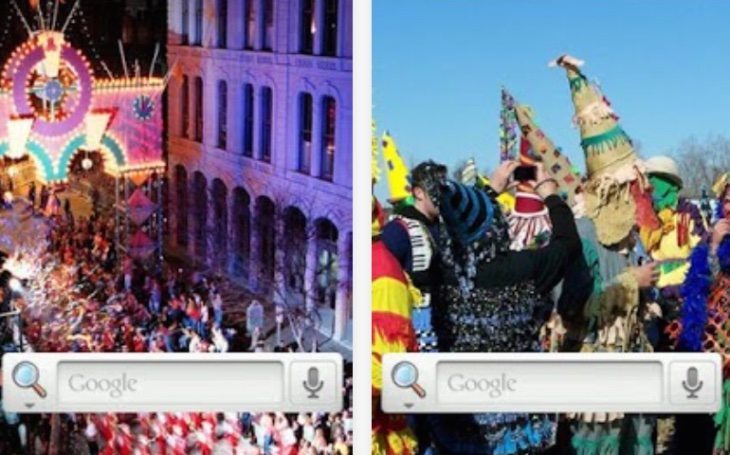 If you have an iOS device and want a special wallpaper for the celebrations you could try out Mardi Gras Wallpaper. The price is $0.99 and you can choose from a large variety of images, all on a Mardi Gras theme. There's not much more to say about this app as it's fairly self explanatory, so why not check it out.
Another fun app is Mardi Gras Photo Image Booth — Share your Fat Tuesday Shrove Tues Mardi Gras Moments. The title is a bit of a mouthful, but this is a free app for iOS devices. You can take photos with your phone camera from within the app or alternatively use existing pictures you have on your camera roll. Then simply add frames, images, stamps and more and share them to friends via email or Facebook.
Now we get to an app for those who really love those Fat Tuesday pancakes. Pancake Recipes is available for Android devices and it's a free app that's very highly rated by users. The app offers more than 40 different tasty pancake day recipes ideas, from easy basic pancakes to peanut butter pancakes, blueberry pancakes and more, and it gives ingredients and instructions.
Finally how about a different Pancake Recipes app for iOS users, and this one is also free. It includes more than 230 pancake recipes for delicious feasting, and has pictures and easy-to-follow detailed steps so you know what they should look like when you're done! The recipes can be shared with friends via email and the app is easy to search and add your favorites.
Any of the above apps should help you get into the feeling of the occasion. We wish you all a very happy Fat Tuesday or Mardi Gras, whatever you may call it!