Apple VR headset appears in Patent Filing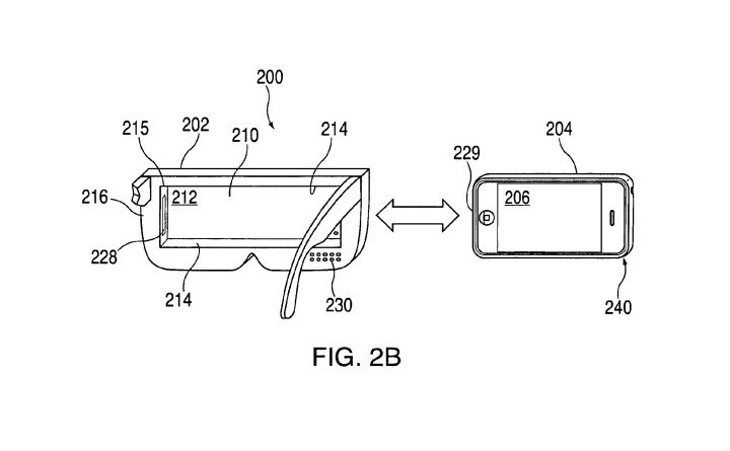 Mobile-based Virtual Reality is slowing become a reality for thousands of folks around the globe — that own Android handsets. The VR experience on an iPhone isn't nearly as slick, but a new patent from the company shows they may have had VR plans in the works for quite some time.
Apple, like any other big tech company, loves to file patents. Apparently, they filed one back in September of 2008 for what looks to be a mobile VR headset similar to what we've seen from the Gear VR. The patent was granted today as Apple U.S. Patent No. 8,957,835 and it's called a "Head-Mounted Display Apparatus for Retaining a Portable Electronic Device with Display." We're just going to refer to it as the i-VR to keep things simple…
As you can see from the concept drawing, the Apple VR headset looks a bit different from the Gear VR, but works in a similar fashion according to the patent filing. The "display screen of the portable electronic device may act as the primary display screen of the head-mounted device." You can also see what appears to be built-in earbuds, a head strap around the back, and various sensors and switches. Apple envisioned the i-VR to come with a remote as well although we imagine the final version would look nothing like the images shown in the patent.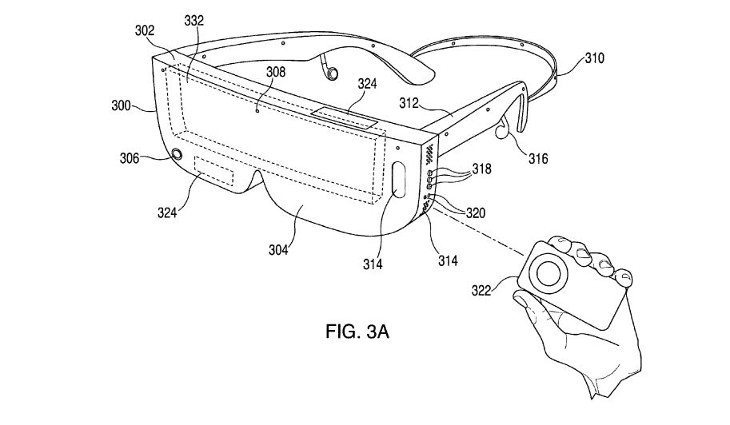 We've seen a lot of cool patents over the years, and many unfortunately never make it to see the light of day. If we had to speculate, it's safe to say you will never see a monstrosity like the one shown in the Apple patent. It's cool, but at the rate Apple moves it will be years before we see an Apple-based VR setup for sale. Even if VR blows up this year (it will), it took the Cupertino company years to come around to a phablet, so don't expect an Apple VR kit to pop up overnight.
Would you like to see Apple get into the VR game?
via – Apple Insider  source: USPTO