Chinese New Year Google Doodle celebration is joyful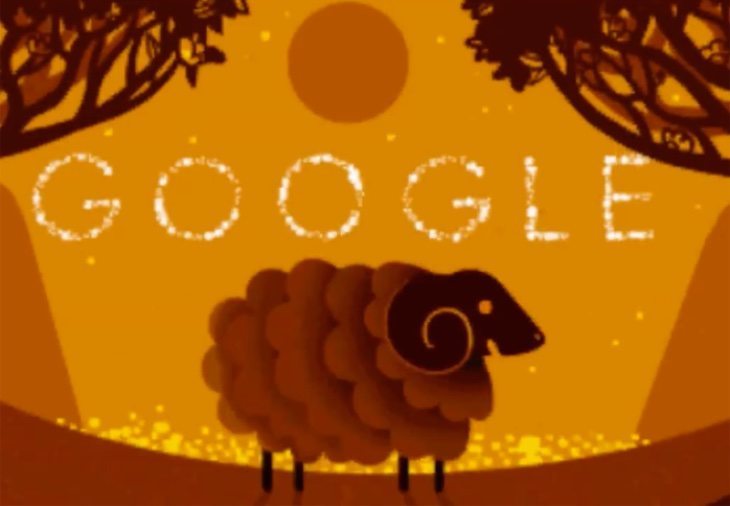 When you switch on your devices today you may notice a new Google Doodle. We always enjoy seeing these special Google home pages and the Chinese New Year Google Doodle celebration today is for the Lunar New Year 2015. It marks the Year of the Goat with a charming and joyful animated doodle.
The orange-themed image shows traditional Chinese lanterns hanging from trees with the moon in the sky up above. A goat (that looks more like a sheep) comes along and head butts one of the trees, and this triggers a fireworks explosion. At first the animal is startled but when the fireworks light up and spell out the word Google, it jumps in excitement and smiles.
The date of the Chinese New Year is always between late January and mid-February, although it varies each time as it's based on solar and lunar calendars. This is a massive occasion that's not only celebrated in China but across the world. Every year there are firework displays to mark this special time, and millions of Chinese people head for home to share festivities with their families.
If you haven't yet noticed today's Google Doodle you can see it on your device on the Google home page. We've also embedded a YouTube video below this article that shows the animated doodle for the Lunar New Year 2015 in all its glory.
We'd like to hear your thoughts on this very special Google Doodle celebrating the Chinese New Year 2015? Are you observing this joyous day? Send your comments to let us know, and Happy New Year!