Asus Zenfone 2 price confusion, clarification needed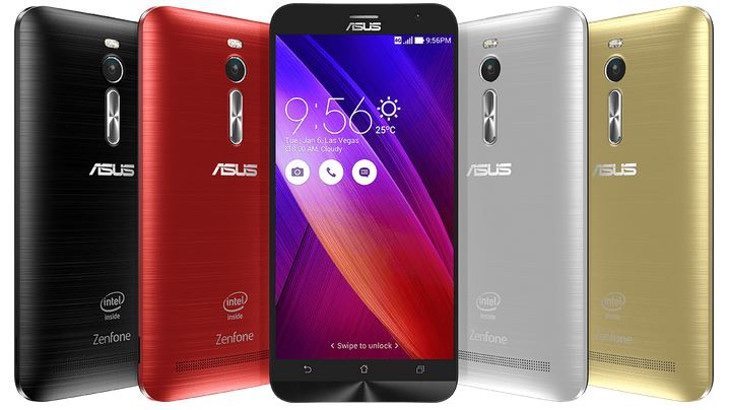 The Asus Zenfone 2 smartphone was officially announced at CES 2015 back in early January and it's scheduled to release next month. It's coming with two RAM variants, one at 2GB and one at 4GB and at the launch we heard intial pricing details. However, there is now some Asus Zenfone 2 price confusion following some pre-order pricing that has come to light.
When the phone was originally announced it was said that the 2GB of RAM model would be priced at $200 while the 4GB version was likely to be around $250. These prices seemed extremely competitive and the official Asus Twitter page still says the price of the Zenfone 2 will start at $200. However, AliExpress has now opened pre-orders for the device and has listed the 2GB RAM model as $300 and the 4GB RAM variant at $440.
Those prices are significantly higher than anticipated so we're not clear at this stage whether Asus has actually changed the pricing or whether this is a discrepancy on AliExpress. Other retailers such as Clove UK and Orange South Africa also have pre-order pages available but have not specified prices so far, so for now it would be wise to wait until this situation is clarified.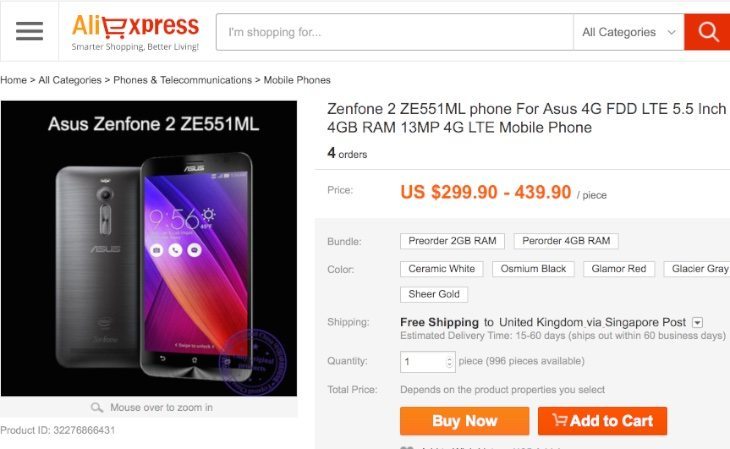 The 2GB RAM Zenfone 2 is powered by a 1.8GHz Intel Atom quad-core processor while the 4GB model packs a 2.3GHz quad-core CPU. Both have a 5.5-inch Full HD display, a 13-megapixel rear camera, and 5-megapixel front-facing camera, with LTE and dual SIM support and a 3000 mAh battery. It will arrive running Android 5.0 Lollipop out of the box with the Asus Zen UI.
Have you had your sights firmly set on the Asus Zenfone 2? If so would you change your mind if the price turns out to be higher than expected? Drop us your comments in the box below.
Via: GSMArena