Motorola Droid Turbo (Moto Maxx) India availability soon at Flipkart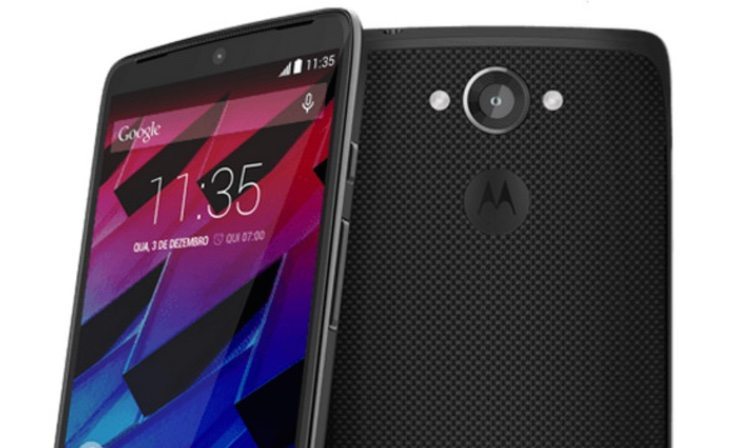 The Motorola Droid Turbo is a notable smartphone that released for US carrier Verizon last year. It was followed by the Motorola Moto Maxx which is essentially the same device made available for other markets. This handset has received plenty of admiration and now there's good news for the Indian smartphone market with news of Motorola Droid Turbo (Moto Maxx) India availability soon on Flipkart.
The retailer has issued a teaser for the device, and although the Droid Turbo/Moto Maxx name isn't mentioned it doesn't take much deciphering to realize that it is indeed this phone. As well as the Motorola logo the text reads. "Get your life Turbocharged. Accelerated Performance. Ballistic Nylon Fairing. Revving in soon." This matches nicely with the Moto Maxx that has an aluminum design and Ballistic Nylon black reverse, and Flipkart also describes its exclusive as a "Moto beast".
When the phone arrives for India it will be dubbed as the Moto Maxx as the Droid Turbo name is exclusive for Verizon US. Specs include a 2.7GHz Qualcomm Snapdragon 805 quad-core processor, Adreno 420 graphics, and a 5.2-inch AMOLED display with Quad HD resolution of 2560 x 1440 and 565 ppi. It has 3GB of RAM, and 32 or 64GB of internal storage.
More specs are a 21-megapixel rear camera with dual LED flash and 4K video capture, a 2-megapixel front-facing camera, and 3900 mAh battery, while connectivity includes 4G LTE, 3G, WiFi 802.11 a/b/g/n/ac (dual band), Bluetooth 4.0 LE, NFC, GPS and GLONASS. The phone originally launched on the Android 4.4.4 KitKat operating system, upgradable to Android 5.0 Lollipop.
There's no doubt that this is a mighty beast of a phone, and when the Black Ballistic Nylon Moto Maxx released in Brazil it was priced at 2199 Brazilian Real. That equates to around Rs. 48,150 as a guide, though of course the price could vary for India. We should be hearing more about a precise launch date from Flipkart or Motorola very soon.
To see more about this powerhouse phone you might like to check out our previous Motorola Droid Turbo review roundup, where the phone was widely praised. Are you excited to hear that the Motorola Droid Turbo / Moto Maxx is heading for a launch in India? We always enjoy hearing from our readers so do drop us a comment.
Source: Flipkart (Twitter)
Via: Fone Arena