New Pebble Smartwatch rumored to sport a color display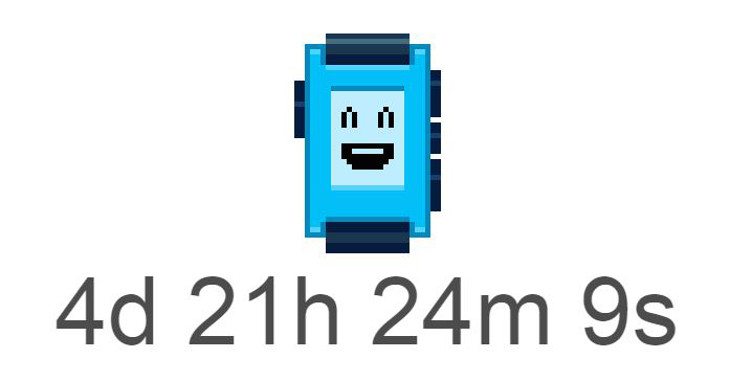 Before there was Android Wear, there was Pebble. We haven't spent a lot of time talking about the company lately with all the new wearables on the horizon, but that's going to change soon thanks to a countdown clock. It appears a new Pebble smartwatch is on the way, and it may come with a feature fans have been waiting for.
Pebble recently put a countdown timer up on their website with no message, just a smiling face on a blue watch and a clock. At this time, there are around 4 days on that timer and the company has remained quiet on what they'll announce or show off early next week. Ready to speculate?
Pebble is expected to show off new devices this year and an updated OS, as the original is getting a bit dated. A new report from 9to5mac suggests they may show off the new OS next week along with an updated Pebble watch with a color e-ink display. This would be a major change for the smartwatch, and it will be thinner and brighter than the previous model.
You can expect the new Pebble smartwatch to have better hardware under the hood as well. It's tipped to come with a faster Cortex M4 chip which will pair nicely with the redesigned OS which is said to have been revamped from the ground-up. There won't be a hear rate monitor this time around, but the report says there could be one down the road, and that "smart bands" will allow users to add sensors to the Pebble in the future.
We'll have to wait until Tuesday to find out exactly what Pebble has up its sleeves, but a new wearable sounds about right as we can't imagine any other reason for the timer. If the rumors are legit, you won't be able to pick up the new color Pebble from online shops initially as they will sell it through Kickstarter like they did with the original.
Would you like to see another Pebble smartwatch?