Mayweather vs Pacquiao latest with Boxing News update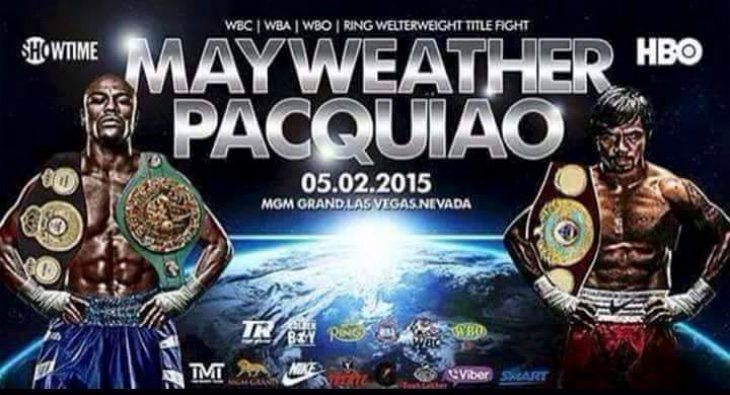 Many boxing fans have been hoping to see Floyd Mayweather against Manny Pacquiao, and the most hotly anticipated fight in years was recently confirmed. The welterweight world title fight has created a huge wave of interest, and if you want to keep up with all the latest news about Mayweather vs. Pacquiao over the coming weeks and months, you can do so with a boxing news app for iPhone and Android that has recently been updated.
The fight will take place on May 2 in Las Vegas, and although many would have liked it to take place a few years ago it's a case of better late than never! There will be a constant stream of news from now until the fight takes place, and probably for some time afterwards, so boxing fans are sure to enjoy the Boxing News Scavenger app. It gathers together a huge amount of boxing articles from various sources including social media, so that you can get the latest news direct to your smartphone or tablet by the minute.
The app offers immediate articles and news including in-depth knowledge and insight about boxing, and it's dubbed 'Scavenger' as it scavenges the content and saves you from having to trawl all over the Internet for yourself. The latest articles are synced to your device the second they become available, so you will always be among the first to get Mayweather vs. Pacquiao updates as they happen, as well as other boxing news of course.
Users can also share the articles, tweets and posts from the app to friends to pass on the latest gossip, and you'll lose nothing by checking it out as it's a free app. Some of the latest news on the app today includes an article featuring a Floyd Mayweather interview where he insists that he's "taller stronger and more accurate," than Manny Pacquiao, and in the social news stream there's plenty going on surrounding the fight.
The iOS version of Boxing News Scavenger received an update on February 17th to version 1.0.3. It's free from iTunes and compatible with iPhone, iPod touch and iPad running iOS 6.0 or later. The Android version was updated on February 7 and is suitable for devices running Android 2.3.3 or later, and you can download it from Google Play. It's given a rating by users of 4.8 out of 5 stars, so you can see just how popular it is.
With Mayweather unbeaten in 47 bouts and Pacquiao racking up 57 wins and 5 losses, this could be one of the fights of the century. Are you already looking forward to May 2 to watch Mayweather vs. Pacquiao 2015? Are you going to try out this boxing news app for latest updates on the bout?