Samsung Galaxy Core Prime is headed to Verizon February 26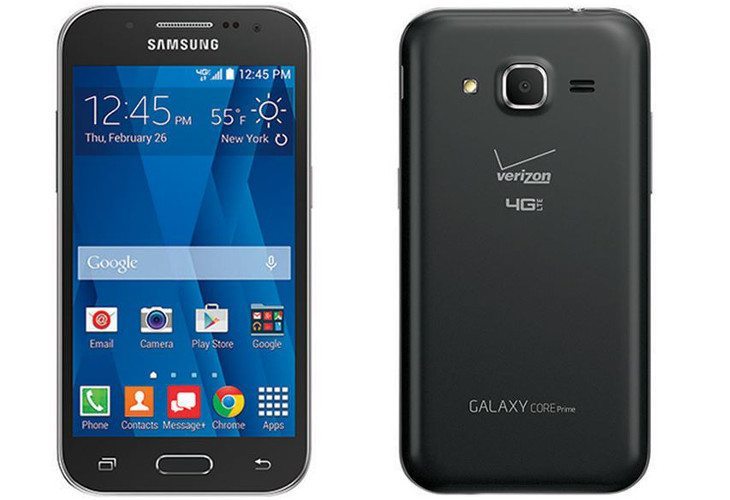 If you're looking for a new smartphone this year, one of your choices may be unveiled within the next few weeks. We're getting ready to see a slew of new handsets at MWC, and carriers are already starting to hype up the new devices. That said, there are still plenty of "normal" smartphones being released, and one is coming to Verizon this week in the form of the Samsung Galaxy Core Prime.
The Samsung Galaxy Core Prime won't be mistaken for the upcoming Galaxy S6 as it's a bargain handset aimed at folks looking for a "smart" phone that won't break the bank. That means we're looking at midrange specs, but there is a nice surprise or two lurking under that plastic and glass.
Size is an important factor for most people when choosing a new smartphone, and the Samsung Galaxy Core Prime features a small 4.5-inch panel with a resolution of 480 x 800. It will get the job done, and you'll have plenty of juice when you factor in the 2,000mAh battery with Ultra Power Savings mode. The Core Prime has a Snapdragon 410 under the hood, and the rest of the innards include 1GB of RAM and 8GB of expandable storage. Other features to note include a 5MP/2MP camera combo, Bluetooth, WiFi, and XLTE.
The Samsung Galaxy Core Prime is set to land at Big Red on February 26 online, and retail shops will have them in stock on March 5th. If you're interested in picking one up, it will set you back $29.99 on a new 2-year deal or $8 a month through Edge.