Pebble unveils the colorful Pebble Time smartwatch on Kickstarter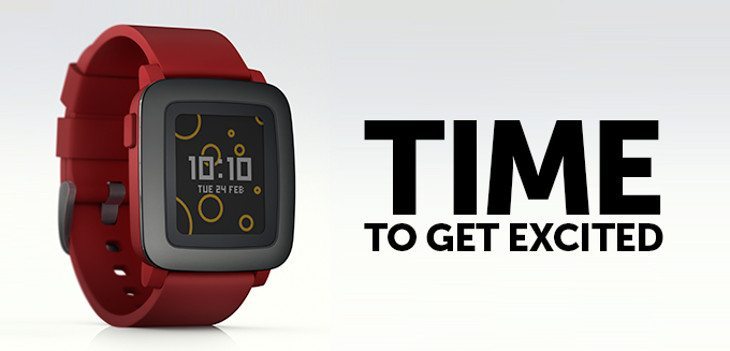 Pebble had promised to show us something big today, and after yesterday's leak, we assumed we knew what it was. Those assumptions were right, and you can now head on over to Kickstarter and reserve the upcoming Pebble Time smartwatch.
That countdown clock on Pebble's official website finally flipped over today, and we got our first look at the company's new smartwatch. It's called the Pebble Time, and it features a color e-ink display just like the rumor mill said it would. That's not all the new wearable brings to the table either, and while it's not the G Watch R or Moto 360, it's going to be very, very popular.
Pebble Time is what we'd call a "true" upgrade of a gadget, and it's a 360 from the original a lot of folks are wearing on their wrists. The most obvious change is the color e-ink display along with the remodeled buttons on both sides of the device. As previously mentioned, the OS is going to see some changes as well including a new timeline interface. The Pebble Time will be compatible with all the Pebble apps and faces currently available and you'll be able to wear it a while as the battery life is said to be around 7-days. Last but not least, is the new microphone found on the Pebble Time, which allows you to send voice replies to notifications or make quick voice notes.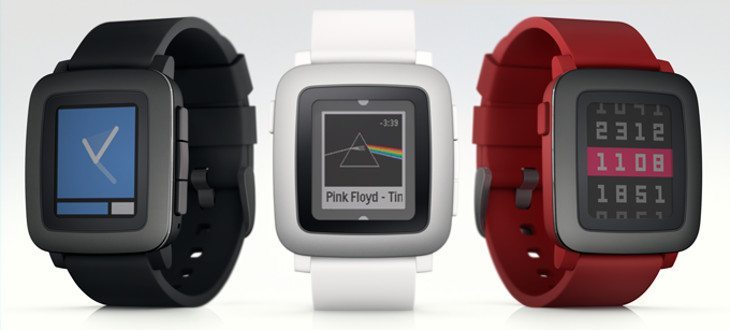 The original Pebble was a huge success, and the Pebble Time looks to be no different. The gadget has obliterated its original funding goal of $500,000 by pulling in just over $5 million at the time of this writing. It's actually brought in around $42,000 while I've been typing this up. The "Early Bird" spots are long gone, but the next tier will let you pick up the Pebble time for $179 while supplies last.