Samsung Galaxy A5 vs Galaxy S4 vs Xiaomi Mi4 app speed tests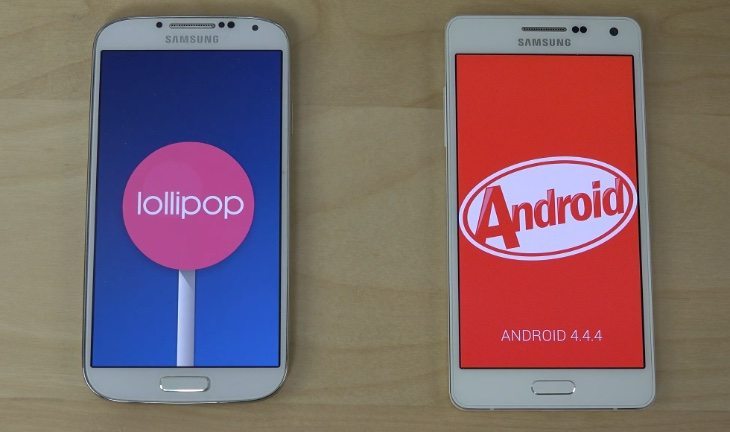 From time to time we like to take a look at informal testing of devices and we know that many of our readers also enjoy these kinds of videos. With that in mind today we're looking at the Samsung Galaxy A5 vs. Galaxy S4 vs. Xiaomi Mi4 in app opening speed tests, and we wonder if you can predict which of these handsets is the quickest in this respect.
Despite the fact that the Galaxy S4 released back in 2013 it's still a popular smartphone, especially in markets such as India. The Samsung Galaxy A5 is much more recent as it made an appearance at the end of last year while the Xiaomi Mi4 also launched in some regions last year and is slowly arriving for more. As a nice diversion in a busy day we've embedded a couple of videos that compare the above three handsets in how long it takes to open up apps.
The first YouTube video below this article is of the Galaxy A5 vs. Galaxy S4. Interestingly the Galaxy A5 is running Android 4.4.4 KitKat while the older Galaxy S4 is running the newer Android 5.0.1 Lollipop. (Please note that although the reviewer mentions the name Galaxy A3 at the beginning of the video he later adds a correction that is indeed the A5). The video shows a variety of apps being opened simultaneously on both phones starting with the Phone app. You can observe which handset is quickest when you watch the comparison, as we don't want to spoil your enjoyment of the video.
It will also give you a chance to compare the Lollipop UI with the appearance of Android KitKat on these Samsung phones, and the video goes to look at the Camera app opening and more as well as third-party apps such as YouTube. There's a clear winner as far as speeds are concerned, although there isn't too much in it for most of the time, and it will be interesting to see this testing again when both phones are running Lollipop.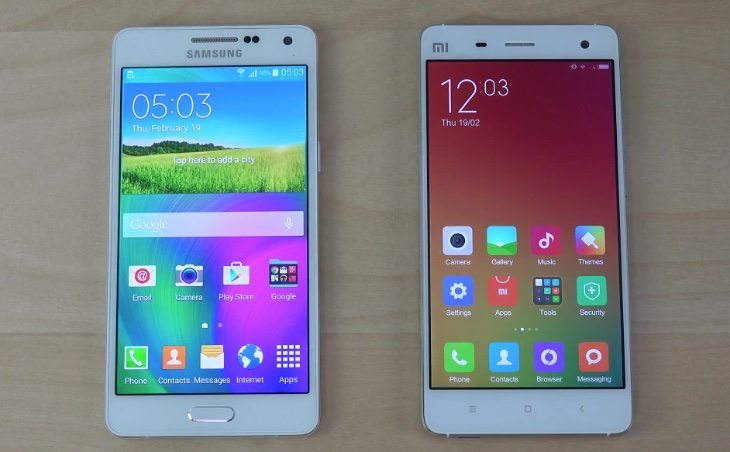 The second YouTube video shows the Galaxy A5 vs. Xiaomi Mi4 in the same kind of testing. This time the Galaxy A5 is running Android 4.4.4 KitKat and the Xiaomi Mi4 is running Android 4.4.4 with Xiaomi's MIUI 6.0. Again you'll see various apps being opened, loading pages and more, so that you can see how the devices compare in this regard. Again there's a clear winner as far as speeds are concerned but we won't give it away here!
If you're thinking of buying the Galaxy A5 or Mi4 the second video also offers an opportunity to get a look at the different user interfaces. We're always interested to hear your opinions so after you've watched the videos beneath this post feel free to send us your comments.