The Sony Xperia Z4 Tablet and its 2K display leak before MWC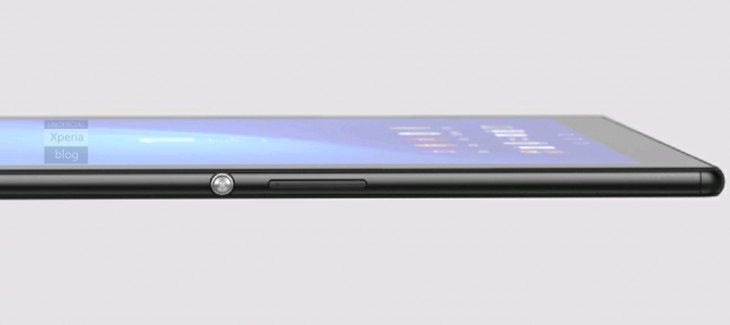 Seems like HTC isn't the only company having trouble keeping their new devices under wraps. The HTC One M9 has been the hot device of the day in the rumor mill, but now we're getting a look at the upcoming Sony Xperia Z4 tablet ahead of it's rumored launch at MWC.
The Sony Xperia Z4 Tablet showed up for a brief time today, and it appeared in an unlikely location. The Xperia Lounge app was the culprit although the Sony Xperia Z4 Tablet only enjoyed a brief moment in the spotlight before it was removed from the application. Once something like this hits the net, someone usually snags proof, and thankfully Xperiablog has obtained some.
While the Sony Xperia Z4 Tablet leak doesn't tell us much, it does give us a few important details. The slate is said to features the "latest fast processor" and industry leading battery performance with a 2K display. We're probably going to see the Snapdragon 810 under the hood, and we're all familiar with the QHD displays be now. The screen grab also gave us a date of March 3, which means we'll see the slate at MWC.
Oddly enough, Sony has managed to keep the Xperia Z4 Tablet a secret for the most part so it's one device we're not going to know much about going in to MWC. We know it's going to be a slick looking slate with a 2K display and we should see 2-3GB of RAM and the good old IP ratings as well. Stay tuned, and we will keep you informed on all things Sony as we get closer to the big show next week.
via – Xperiablog