Lenovo A6000 gaming testing review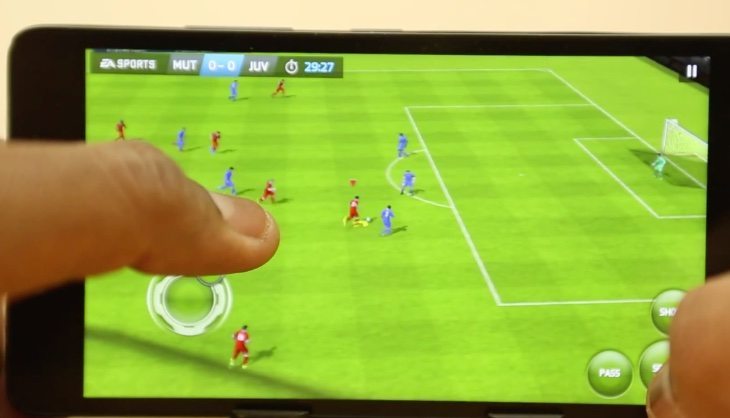 The Lenovo A6000 is causing quite a stir right now, largely thanks to its affordable price matched with decent specs. It seems to be especially popular in India, but as it's only sold there via flash sales it can be difficult to get your hands on one. If you have this Lenovo phone on your wish list and enjoy mobile gaming then you may be interested in the Lenovo A6000 gaming testing review that we are sharing today.
We've already written tons about the A6000 so if you want details of full specs, price and more you can check out all of our previous articles on the phone from this page. These include comparisons with many other smartphones such as the Moto G 2nd gen, Panasonic A55, Zenfone C, Redmi 1S and more.
As far as gaming is concerned, the device is powered by a 1.2GH Snapdragon 410 quad-core processor with Adreno 306 graphics, and 1GB of RAM, decent enough so that the gaming experience should be satisfactory. If you scroll down the page to the bottom of this article you will come to a YouTube video from Fone Arena showing you a good look at gaming on the phone.
It includes gameplay clips from five games and they are Asphalt 8, FIFA 15 UT, Subway Surfers, Dead Trigger 2, and Real Racing 3. You'll see the games being played on the Lenovo A6000 and after each piece of footage there are scores for graphics and performance. For instance with FIFA 15 Ultimate Team it attains a score of 3 out of 5 stars for both categories.
At the conclusion of the video an overall gaming rating is awarded for the Lenovo A6000. We're not going to tell you that here as you may prefer to find out when watching the review, so why not check it out and see. When you've viewed it we'd be interested to know if this has influenced your decision over whether to purchase the Lenovo A6000 or not, so why not let us know.