LG Watch Urbane LTE is announced for MWC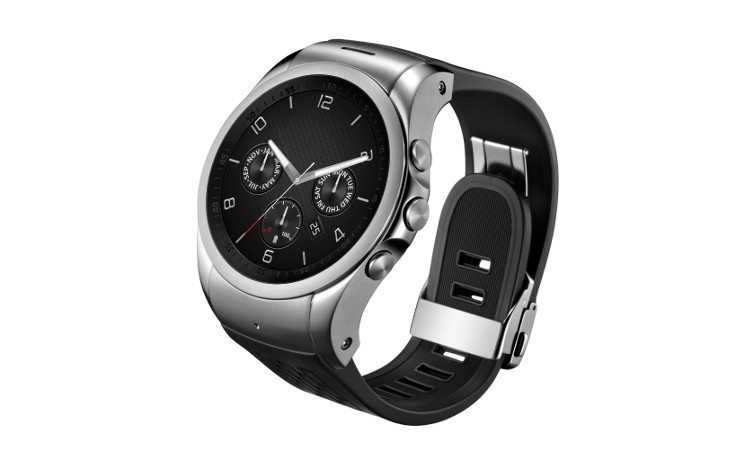 The LG Watch Urbane LTE has just been announced ahead of MWC 2015, and if the name sounds familiar it's because we just learned about the original Urbane last week. The LTE variant was another wearable we didn't see coming, and it may be LG's answer to the Gear Solo.
The G Watch R was the first truly "round" smartwatch we've seen, and the LG Watch Urbane LTE is going to be their third round one after the non-LTE model. If you think the new watch is just like the one we told you about last week, you would be mistaken as LG has added more than 4G to the LG Watch Urbane LTE. It's going to let you make calls like the Gear Solo, and it's going to have a bit more pop under the hood as well.
LTE is the main draw of the LG Watch Urbane LTE, but it's actually just the tip of the iceberg. Along with the ability to make calls, you can send messages and use a push-to-talk service, which is about as close to a Dick Tracy watch as you're going to get. Bluetooth will allow you to synch up with most gadgets, and the addition of NFC is going to let you pay with your wrist.
The display of the LG Watch Urbane LTE is listed at 1.3-inches, but it will 1GB of RAM under that tiny plastic panel whereas the original has only 512MB. The battery is getting upgraded to a 700mAh unit as well, which is never a bad thing. Other specs include 4GB of storage, Wi-Fi, IP67 water & dust resistance, and an array of sensors.
LG has come a long way since the days of the original G Watch, and the LG Watch Urbane LTE looks to be their most impressive smartwatch yet. As far as the design is concerned, it looks like the regular Urban, but sportier with a speaker slot and two additional buttons on the side. If you thought the Urbane was a little too classy for your tastes, the LTE model will be a nice change of pace. The only downside will be its high price tag, and the fact that it will run LG's new "wearable platform" instead of Android Wear.
Do you prefer the look of the LG Watch Urbane LTE over the original model?
source: LG